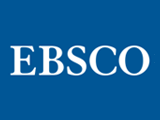 EBSCO Information Services introduces Engineering Source™, the premier collection of engineering-related content. The comprehensive full-text database is designed to support the information needs of engineers at all levels, including research, planning, product development, management and supply chain.
The collection provides unmatched full-text coverage of information relevant to many engineering disciplines, including:
Aerospace
Biomedical
Civil
Electrical
Environmental
Mechanical
Software
Structural
Engineering Source indexes 3,000 publications, 2,000 of which provide full-text coverage, and includes engineering-related journals, monographs, magazines and trade publications as well as energy-focused monographs, books, conference papers and proceedings. Engineering Source enhances the use of major engineering indexes EI Compendex, GeoRef and INSPEC. Many of the full text titles in Engineering Source are also indexed in those databases, making Engineering Source the ideal full text complement for users of these core engineering indexes.
Engineering Source is the latest science and technology offering from EBSCO, joining Applied Science & Technology Source™, Computer & Applied Science Complete™ and Energy & Power Source™. Visit www.ebscohost.com/academic/engineering-source for more information on Engineering Source.