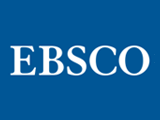 EBSCO Information Services is partnering with Portico to preserve collections from its Digital Archives products. EBSCO's Portico participation means that there will be uninterrupted access to the historical content in these collections.
EBSCO launched its Digital Archives in 2009 as part of an ongoing initiative to digitize important primary documents of historical source materials used by scholars and students. EBSCO will be taking part in Portico's D-Collection Preservation Service which preserves digitized historic collections on behalf of participating publishers. This service is solely supported by publishers that have committed their collections to the archive and more than 120 d-collections are preserved in Portico today.
EBSCO's Digital Historical Collections to be preserved in the Portico archive include the American Antiquarian Society Historical Periodicals Collection series (1684-1912), African American Historical Serials, the ATLA Historical Monograph Collections, Civil War Primary Source Documents, the Arte Público Hispanic Historical Collections, Gateway to North America, Revolutionary War Era Orderly Books, and much more.
EBSCO's Senior Vice President, Product Management, Michael Laddin, says this partnership takes the needs of those in the digital humanities field into account. "The decision to participate in Portico's D-Collection Preservation Service was carefully considered in consultation with our data partners, as well as leading service providers, archivists, librarians and scholars working in the digital humanities. Through our participation in Portico, we can provide customers with state-of-the-art preservation services in support of the premier primary source content in our collections."
Portico's Director of Publisher Relations, Stephanie Orphan, says that the scholarly community benefits greatly from the partnership between EBSCO and Portico. "The commitment that EBSCO has made to guarantee the long-term availability of its Digital Archives is a great benefit to the scholarly community and Portico is very pleased to be working with EBSCO to preserve this valued content."
For more information on EBSCO's Digital Archives, visit: https://www.ebscohost.com/archives.