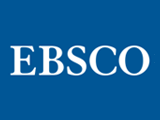 EBSCO announced today that its 2013 Information Days in Norway were judged by delegates to have been successful in helping librarians to face the challenging task of promoting the resources in their own libraries, and letting their users know there is an alternative to traditional search engines.
Eighty librarians attended EBSCO's 2013 Information Days held in Oslo, Bergen, Trondheim, and Tromsø, representing Norway's top universities and prestigious institutions such as NTNU (Norway's second largest university and its primary institution for the education of engineers and scientists). Delegates networked with publishers Karger and Oxford University Press; they gained industry insights and discovered EBSCO's time-saving new products and services. One librarian commented that the day was "a good combination of product information and an excellent opportunity to share experiences with colleagues."
EBSCO's Nordic operations are growing from strength to strength, with important new customers on board such as NTNU, and, more recently, Stockholm University in Sweden. A new General Manager of the UK and Nordic operations, Paul Harwood, joins EBSCO on 30 May 2013 to further strengthen EBSCO's leadership position in Norway and the Nordic markets.