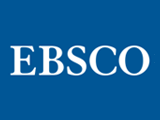 A new agreement between Infogroup and EBSCO Information Services (EBSCO) allows EBSCO to resell ReferenceUSA, the leading provider of business and consumer research, to libraries.
ReferenceUSA is a leading provider of business and consumer content, including real-time access to information on more than 24 million businesses, 235 million consumers, new U.S. businesses & new U.S. homeowners and Canadian businesses & residents. The telephone-verified data is updated monthly and includes validated business information including executive information, corporate trees, employee size and sales volume plus industry and business profiles. This trusted data is used to power the major search engines and the leading in-car navigation systems. ReferenceUSA is a product offering of Infogroup, the leading provider of high-value data and multichannel marketing solutions.
EBSCO Senior Vice President of Business Development Mark Herrick says ReferenceUSA offers a best of breed solution for business and consumer research. "The content, the care in which the information is updated and verified, and the customization options make ReferenceUSA stand out among other online market research and business data resources. We believe library researchers will benefit from a product offering unparalleled access to valuable business and consumer information."
ReferenceUSA provides data visualization including heat maps, a search-by-map feature that allows users to set boundaries search by zip code options as well as exportable charts and graphs. ReferenceUSA provides detailed business information so researchers, students and job-seekers can quickly answer a variety of questions—helping users create marketing plans, conduct competitive analysis, look for business partnerships, raise funds and locate people. The consumer database includes contact information, geographical details and lifestyle information providing researchers with an understanding of where a specific demographic group can be found within a specific location. The job search information provides job listings from Indeed and may be cross-searched by company, geography and more.
A review in the May 15th Library Journal says, "ReferenceUSA's incredibly easy, yet extremely sophisticated search capabilities are stunning. And the quality of the data is every bit as good as they describe at their data quality page (www.referenceusa.com/Static/DataQuality)." ReferenceUSA President Steve Laird says working with EBSCO allows ReferenceUSA to reach new customers and introduce the unique features of the service to a larger audience. "We know public libraries understand the value of the rich content in ReferenceUSA. By partnering with EBSCO, we are confident that institutions with entrepreneurial studies, marketing and economics departments will benefit along with school and academic career centers as well as corporations looking for a competitive advantage."
EBSCO will soon provide metadata from ReferenceUSA to searchers using EBSCO Discovery Service™ (EDS). ReferenceUSA is part of a growing list of publishers and other content partners that are taking part in EDS to bring more visibility to their content. Partners include the world's largest scholarly journal & book publishers including Elsevier, Wiley Blackwell, Springer Science & Business Media, Taylor & Francis Informa, Sage Publications, Nature Publishing, IEEE, ACM and thousands of others. Partners also include content providers, such as LexisNexis, Thomson Reuters (Web of Science), JSTOR, ARTstor, Credo Reference, Encyclopedia Britannica, World Book, ABC-CLIO, The HathiTrust and many others.