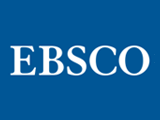 EBSCO Information Services announces the release of 12 new EBSCO eBook™ Subject Sets, which increases the total number to more than 200. The Subject Sets are offered to libraries in convenient collections grouped by subject matter.
Subject Sets are prepackaged sets of titles from leading publishers in specific, high-interest topics designed to meet the needs of libraries while simplifying collection development. The Sets allow for quick and easy purchases in particular high-interest subject areas. There is no title overlap across Sets, and no title overlap from year to year, so you never need to worry about duplication.
New subject sets include:
Diseases & Conditions
Pharmaceutical Science
Doody's Core Titles Essential Purchases
Dentistry & Oral Science
Robotics
Mobile Technology
Self Help
Poetry
American History
Biography
Anthropology & Archaeology
Urban Studies
EBSCO eBooks offers over 600,000 e-books and audiobooks. EBSCO proactively acquires new content in critical areas, based on the dynamic needs of libraries. Accessing the EBSCOhost platform for e-books and audiobooks saves librarians training time and adds a well-known search platform to the end user's experience. Allowing end users to search for e-books and audiobooks along with their EBSCOhost database content improves the discoverability of library collections. Lowering the cost for libraries makes the decision to focus on or add to e-book and audiobook collections easier and more cost-effective.