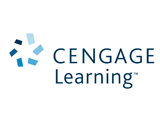 Four leading education companies, Cengage Learning, Inc., John Wiley and Sons, Inc., Pearson Education, Inc. and McGraw-Hill Education, today announced they have settled five unconnected matters involving copyright and trademark infringement claims against companies relating to the sale of counterfeit textbooks.  The five separate settlements call for the combined payment of more than $2.6 million dollars and agreements not to engage in any infringement going forward. The five distributors agreeing to settle the publishers' claims are: Kentwood Industries in California, Texas Book Company in Texas, Sterling Educational Media in Florida, Davis Textbook in California and ABSnext Corporation (formerly known as Budgetext Corporation) in Arkansas.
The settlements came about after an intensive investigation by the education companies revealed a large wave of counterfeit textbooks being distributed in the United States.  The investigation further revealed that among the sources used by the textbook distributors to acquire their books were overseas suppliers identified as being a source of counterfeit textbooks.
"We hope that these settlements send a strong message that textbook publishers will not allow those who profit from the sale of counterfeit works to pocket that money," said Matt Oppenheim, of Oppenheim + Zebrak, LLP who represented Cengage Learning, Wiley, Pearson and McGraw-Hill. "These companies are continuing to enforce their rights and do not intend to allow others to sell infringing copies of their textbooks without facing the consequences of doing so."
While the education companies have settled claims against these five distributors, they are currently pursuing action against other groups of individuals and companies that engaged in similar conduct.