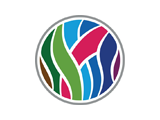 First announced in summer 2011, eLife is a researcher-led initiative for the best in science and science communication. Backed by the Howard Hughes Medical Institute, the Max Planck Society, and the Wellcome Trust, the initiative's first aim is to launch an open-access journal for outstanding advances in life science and biomedicine, which is also a platform for experimentation and showcasing innovation in research communication.
The eLife journal Web site is set for launch by the end of 2012, but the first collection of articles was released today – listed at the eLife Web site with the full content available at the online archive of the U.S. National Library of Medicine, PubMed Central (PMC), and its mirror sites including UKPMC.
According to Randy Schekman, the journal's Editor-in-chief, "We see no reason to delay the availability of these discoveries. Our editors have identified them as important, inspiring contributions of the high caliber expected for eLife. So, while the launch of our own journal Web site isn't expected until December, we will best serve our authors, and science, by just getting them out there."
eLife's initial collection of content describes:
A hormone involved in response to starvation that dramatically increases the lifespan of mice in which it is overexpressed, although further research into side effects is needed (Zhang et al.).
A critical signaling molecule involved in the interaction between a species of single-celled organisms and bacteria – an important advance in efforts to understand the evolution of multicellularity (Alegado et al.).
The results of a two-year field trial that demonstrates how a specific group of chemicals released by plants in response to herbivore attack can increase the fitness of the plants in the Darwinian sense of increasing reproductive success (Schuman et al.).
How cells cope with the stress of poorly folded proteins, and specifically how fission yeast deploys the same cellular machinery as other organisms but in an unusual and very different way (Kimmig et al.).
Links to the freely available full text for each article, plain-language summaries (the eLife digest), expert commentaries (Insights), and an editorial describing the motivations behind this move, are available at http://www.elifesciences.org/articles.
The initiative will continue to publish accepted articles this fall, in advance of the final development and launch of the eLife journal Web site, towards the end of the year.
For more information about eLife, visit http://www.elifesciences.org.