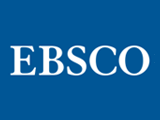 EBSCO Information Services (EBSCO), provider of point-of-care decision support tools, has announced the hiring of Elizabeth Jones as Vice President of Medical Product Management and Chief Content Officer. In her new role Jones will oversee the EBSCO Health Medical Product Management department in addition to managing the Medical Editorial Teams of clinical reference tools such as DynaMed™ andCINAHL®.
Prior to joining EBSCO, Jones held several senior level leadership roles in healthcare publishing. Most recently Jones served as Senior Vice President and Publisher at the American Medical Association, where she led and managed the AMA Publishing Group, including JAMA (The Journal of the American Medical Association together with the nine JAMA specialty journals) and American Medical News. Jones spearheaded the transformation of the peer reviewed journals to the JAMA Network, harnessing the collective power of the individual journals under one branded platform, better integrating the community of authors, reviewers and readers. Before working for the AMA, Jones was the Executive Vice President and General Manager at Wolters Kluwer Health/LWW.
DynaMed is an evidence-based clinical decision support tool that is updated daily and provides doctors and other healthcare providers with clinically organized summaries at the point of care. The creators of CINAHL, the gold standard for nursing and allied health research, also created Nursing Reference Center™, EBSCO's point-of-care resource for nurses providing reference materials for research and for use with patients, continuing education for nurses and opportunities to strengthen nursing skills.
EBSCO's Executive Vice President of Product Management Stratton Lloyd says Jones brings with her an indispensible array of knowledge to EBSCO's increasingly expanding health product line. "Betsy is a clinical information powerhouse. Her content expertise and industry knowledge will play an important part in the expansion of EBSCO Health services such as DynaMed and Nursing Reference Center and help EBSCO as we focus on additional content, improved access and new clinical areas."
Jones says the move to EBSCO comes at a time when the company is making a concerted effort to expand the content it provides and her expertise is right in line with that initiative. "EBSCO is ready to take its expertise in reference content and its decades of experience in search and change how healthcare providers incorporate evidence-based medical information into the way they treat their patients. The success EBSCO has had in introducing point-of-care resources and the impact these resources have had on patient care is just beginning and I am looking forward to being a part of these efforts to better inform doctors, nurses and other healthcare providers."
Several studies have shown that DynaMed provides the most useful information to healthcare professionals at the point of care. DynaMed ranked highest among 10 online clinical resources in a study in the Journal of Clinical Epidemiology and was also rated highest it its category by healthcare providers in a report on clinical decision support resources by KLAS, a research firm that specializes in monitoring and reporting the performance of healthcare vendors. DynaMed also was also shown to be the most current point-of-care reference tool in a study published in the British Medical Journal (BMJ)