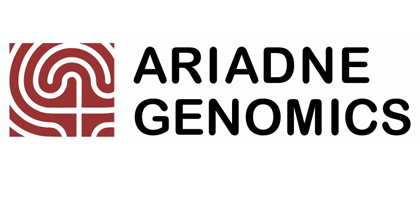 Elsevier announced today the acquisition of the business assets of Ariadne Genomics, a provider of pathway analysis tools and linguistic technologies for life science researchers. Ariadne will be integrated with Elsevier's Corporate Markets division.
"Ariadne Genomics' pathway analysis tools and linguistic technologies integrate research findings from across multiple content sources providing a deeper understanding of biological pathways and disease progression. These improve research outcomes and productivity for life science researchers by delivering new insights for potential interventions, therapies and cures," said Alexander van Boetzelaer, Managing Director of Elsevier Corporate Markets. "Ariadne brings to Elsevier an information offering in the biology domain and a passionate and dedicated team of life science professionals. Ariadne's team and offerings are a powerful complement to our chemistry, pre-clinical and clinical workflow solutions."
Ariadne's flagship product Pathway Studio is widely used by pharmaceutical, agriculture and academic institutions to provide molecular analyses of disease areas and disease progression. Pathway Studio is an integrated data mining and visualization solution that organizes relevant facts and relationships from large document collections of genes, proteins, cell processes and diseases. The tool, powered by Ariadne's MedScan® technology, enables visualization of biological relationships spanning biomedical literature and supports the interpretation of experimental results utilizing domain-specific ontologies, taxonomies and dictionaries.
"As a customer of both providers, I am excited to learn that Ariadne Genomics and Elsevier have joined," said Dr. Jonathan Usuka, Director of Global Business Planning at Celgene, a multinational biopharmaceutical company. "Pathway Studio provides essential support to our immunological studies. As part of Elsevier, there is the potential to deliver even more value to our researchers."
Ariadne's CEO, Ilya Mazo, said of the acquisition, "With our integration into Elsevier, we look forward to strengthening our ability to serve biological researchers in scientific communities through further development of Pathway Studio, fortified with Elsevier's content, and complementing Elsevier's leadership role across biomedical disciplines."
Ariadne is headquartered in Rockville, Maryland. Financial details of the acquisition are not being disclosed.