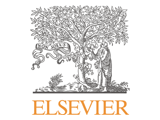 Elsevier, a world-leading provider of scientific, technical, and medical information products and services, today announced the winners of the 2012 Algeria Scopus Awards and the institutional winners of the SciVal Awards. The Scopus and SciVal Awards bring international recognition to the scientific achievements of researchers and institutions, respectively.
"It has been a pleasure to bring to Algeria the second Scopus and SciVal Awards to honor our nation's most distinguished researchers and institutions," said Professor Hafid Aourag, Director General of Scientific Research of the Ministry of Higher Education, Algeria. "Elsevier has made it possible for Algeria to share its accomplishments and advancements with the global science community, while enhancing recognition of our researchers' most important scholarly work."
The winners in 11 disciplines are:
Engineering: Abdelouahed Tounsi, University of Sidi Bel Abbés
Physics and astronomy: Abdelmadjid Bouhemadou, University of Setif
Computer Science: Nadjib Badache, University of Sciences and Technology Houari Boumediene
Material Sciences: B. Bachir Bouiadjra, University of Sidi Bel Abbes
Mathematics: Smaïl Djebali, Algiers University
Chemistry: Said Djadoun, University of Science and Technology Houari Boumediene
Agricultural and Biological Sciences, Noureddine Soltani, University Badji Mokhtar
Chemical Engineering: Oualid Hamdaoui, University Badji Mokhtar
Environmental, Energy, Earth & Planetary Science: Maïouf Belhamel, Center of Renewable Energies Development
Medicine, Immunobiology, Pharmacy & Neurology: Zoubir Harrat, Institut Pasteur
Biochemistry, Genetics & Molecular biology: Sofiane Bouacida, Oum El-Bouaghi University
The institutions awarded the SciVal Awards are the University of Sciences and Technology Houari Boumediene and the University Mentouri Constantine.
Isabelle Van Tol, Deputy Chief of Mission at the Dutch Embassy in Algeria said, "The Netherlands are known for fine scientists, Nobel prizes, high caliber research institutions and top notch companies such as Elsevier. Elsevier has created an opportunity to work together with Algeria and intensify our global relations in the scientific domains."
"The Scopus Awards are a celebration of the knowledge and scientific contributions of Algeria's researchers and institutions," said Olivier Dumon, Managing Director of Academic and Government Research Markets at Elsevier. "Elsevier is proud to be partners with the Algerian Ministry of Higher Education and Research in bringing recognition to the scientific performance and discoveries of an extraordinary nation."
Winners of the Scopus awards were selected based on quantity of publications, citations, and H-index.  Elsevier provided quantitative analysis using data from  SciVerse Scopus, the world's largest abstract and citation database of peer-reviewed literature.