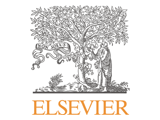 Elsevier, a world-leading provider of scientific, technical and medical information products and services, and technology publisher O'Reilly Media today announced that O'Reilly will distribute many of Elsevier's academic, research-focused ebooks. This expands the depth of ebooks available from O'Reilly in areas such as computer security and networking, and includes leading imprints such as Morgan Kaufmann, Syngress, Academic Press, Butterworth-Heinemann, Newnes and Elsevier with more than 1,200 individual titles.
"The consumer ebook market is an emerging and changing one and we want to offer customers as many choices as possible," stated Suzanne BeDell, Managing Director of Elsevier's Science & Technology Books. "O'Reilly has a strong presence in the consumer market and provides us with a great opportunity to offer titles to many who might not otherwise see our content – all in a DRM-free format. That's a win for both companies."
Elsevier ebooks purchased through oreilly.com are offered DRM-free and are available in multiple formats, including PDF, EPUB, and .MOBI. Free ebook updates are also guaranteed, along with lifetime access.
"We're honored to be working with Elsevier," said Pascal Honscher, O'Reilly's General Manager for Corporate Development. "Elsevier's impressive selection of titles includes some of the most trusted imprints in tech publishing. Their reputation within the scientific community is unparalleled and the quality of their content is superb."
"The alignment of digital content philosophies is an important part of the mix. Working with a publisher that shares and embraces similar ideals is particularly gratifying," Honscher continued. "We're thrilled to offer Elsevier's ebooks to readers already gathered within the O'Reilly community."
To learn more, visit http://www.oreilly.com.