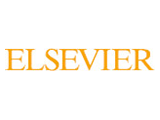 Elsevier, a world-leading provider of scientific, technical and medical information products and services, today announced a new concept methods journal: MethodsX.
Researchers spend up to 80% of their time customizing and tweaking existing methods to make them better fit their specific research setting. By providing a home for these often unpublished records, MethodsX allows researchers to receive public credit and citations for that work without spending time writing a full, traditional research article.
"This is a new approach to scientific publishing. We believe that MethodsX will dramatically change how researchers assess and build on recognized techniques, saving the scientific community valuable time and money," commented Irene Kanter-Schlifke, Executive Publisher at Elsevier.
As an online-only, open access journal, MethodsX publishes papers in all disciplines of experimental research, from Life Sciences to Health Sciences to Physical Sciences.
A paper published in MethodsX includes:
an abstract to outline the customization
an image, graph or other visual to illustrate what's been done
the methodological protocol(s)
"MethodsX fulfills a real need for researchers to publish their work on developing methods so that they can easily be found by others," said Gregory J. Tsongalis, Advising Editor for MethodsX and Professor of Pathology at the Dartmouth Hitchcock Medical Center and The Audrey and Theodor Geisel School of Medicine at Dartmouth. "It's also good for researchers as they can get recognized for their time and effort."
The first articles are now freely available online on ScienceDirect: www.sciencedirect.com/science/article/pii/S2215016114000028
For more information or to submit an article, visit http://www.elsevier.com/locate/methodsx