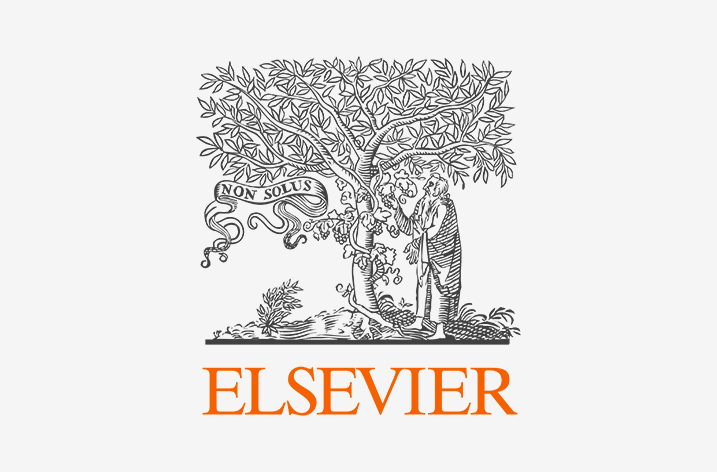 This World Rare Disease Day, Feb. 28, Elsevier, a global leader in evidence-based clinical practice content, research publishing and information analytics, is announcing the "Year of the Zebra"– a global initiative to address the needs of the world's rare disease community. The global effort, led by Osmosis from Elsevier, the world's leading video education platform for clinicians and caregivers, includes the Elsevier Rare Disease Healthcare Hub, the world's newest online information center dedicated to rare diseases and those affected by them. The hub, one of the largest in the world, will launch in tandem with the introduction of Elsevier's open access scientific journal, Rare. Open Research in Rare Diseases, an international, peer-reviewed journal. While focused on publishing the very latest research impacting the lives of patients, Rare will also highlight the patient experience through peer-reviewed articles from patients and caregivers themselves.
The goal of Year of the Zebra is to educate the healthcare community and drive greater support for the hundreds of millions around the world diagnosed with rare diseases. Elsevier pledges to highlight one "zebra," or rare disease, every week by publishing an educational "zebra" video specific to that week's highlighted disease. Videos will be featured on Osmosis.org, the Elsevier Rare Disease Healthcare Hub, as well as Osmosis' YouTube Channel, the most popular health education channel on YouTube with 2.7 million subscribers.
Rare diseases are often referred to as "zebras" by medical professionals due to their rarity and the lack of attention paid to them. There are more than 7,000 rare disorders affecting over 400 million people globally and the hundreds of millions who care for them. Half of all rare disease patients are children, 30% of which die before the age of five.
Jan Herzhoff, President, Elsevier Health, said: "Due in part to a lack of educational resources on rare diseases for clinicians and patients, it takes four to nine years on average for an accurate diagnosis to be made, during which time disease progression can lead to prolonged suffering and untimely death. We believe the potential of the 'Year of the Zebra' initiative, including our new open access journal and rare disease healthcare hub, coupled with Osmosis' popular and effective educational videos, make us uniquely positioned to deliver meaningful content and resources for the benefit of these patients and their families. By working collaboratively with researchers and the patient advocacy community, our hope is that these efforts will have an impact in creating awareness and driving action toward more research and quicker diagnoses and treatment options."
To further the impact and reach of the initiative while educating the public on rare diseases, Elsevier has engaged multi-year partnerships with rare disease patient advocacy groups like the GLUT1 Deficiency Foundation and the Alpha 1 Foundation along with dozens of world-class medical experts at organizations like the Mayo Clinic, Johns Hopkins University, and New York University. A key partner joining the global 'Year of the Zebra' initiative is YouTube Health.
Dr. Garth Graham, Director and Global Head of Healthcare and Public Health Partnerships at YouTube, said: "For millions of people around the world living with a rare disease, it can be difficult to access basic medical information online, let alone find a community that can offer understanding. Through YouTube's partnership with Osmosis from Elsevier for the 'Year of the Zebra,' we're proud to support this important work to demystify rare diseases, promote awareness, and create community through the power of video."
Families supporting loved ones diagnosed with a rare disease often pore over peer-reviewed medical research and data, becoming experts on the disease in hopes of understanding how to restore their health. Year of the Zebra will run the entire year of 2023 and provide the rare disease community at large with access to some of the most comprehensive information and resources covering all aspects of living with these disorders including, the latest evidence-based studies, research, clinical overviews, education materials, and other vital resources from respected health organizations around the world.
Shiv Gaglani, co-founder of Osmosis from Elsevier, said: "When I was in medical school I was taught 'when you hear hoofbeats, think of horses, not zebras' – meaning, think of the common conditions, not the rare disorders. That mentality has contributed to the lengthy diagnostic odyssey that rare disease patients go through to receive the appropriate care. Given our platform, which reaches millions of these patients, family members, and their current and future healthcare providers, we are excited to officially launch the 'Year of the Zebra' initiative on World Rare Disease Day."