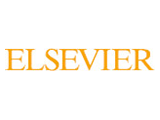 Elsevier, a world-leading provider of scientific, technical and medical information products and services, has announced its first Green and Sustainable Chemistry Challenge. As the world's population quickly approaches 9 billion, the strain on the planet's resources is steadily increasing too. This means that the need to develop alternatives or think of ways to make existing raw materials more sustainable is greater than ever before.
The Challenge has been launched to encourage development of novel and innovative ideas and solutions in the field of green and sustainable chemistry  that advance environmentally friendly and sustainable processes, products and resources and are suitable for use in developing countries; the first prize winner will be awarded €50,000, and the second prize winner will receive €25,000.
"At Elsevier, it's our vision is to create information solutions that improve outcomes not only for our customers – the academic community – but also ones that benefit society as a whole. This challenge will enable us to work closely with the research community to make a positive impact on society," said Rob van Daalen, Senior Publisher at Elsevier responsible for a portfolio of journals in Physical and Theoretical Chemistry.
"Chemistry plays a key part in developing a more sustainable future. Taking into account how it is involved with the development of products, resources and processes, we – Chemists – have a great responsibility here and can offer solutions for the developing and the developed world," said Prof. Klaus Kümmerer, Professor of Sustainable Chemistry and Material Resources and Director of the Institute for Sustainable and Environmental Chemistry at the Leuphana University in Lüneburg, Germany. Dr. Kümmerer is also Editor-in-Chief of Elsevier's journal Sustainable Chemistry and Pharmacy.
The Challenge is open to individuals and organizations in both the not-for-profit and commercial sectors from all countries. Projects can be in any area of green and sustainable chemistry as long as they are applicable for use in developing countries.
The Challenge will open for submissions on June 1, 2015 and the deadline for proposals is September 14, 2015. The contest is open to individuals and organisations from all countries. The official rules and entry forms are on the challenge website.
Projects will be reviewed according to the following criteria:
Be replicable, scalable and sustainable and set a benchmark for innovation
Have practical applicability
Reduce or eliminate the use or generation of one or more hazardous substances, or provide a more sustainable method for using resources
Contribute to sustainability
Be suitable for use in developing countries
Submitted proposals will be reviewed by a board of scientific experts, and the Top 50 proposals will be announced in October.
From the Top 50 proposals list, the scientific jury will select five proposals. These finalists will be invited to the Green and Sustainable Chemistry Conference  chaired by Prof. Kümmerer and held in Berlin April 4 – 6, 2016, to present their proposals where the winners of the Challenge will be announced.
For more information go to: http://www.elsevier.com/chemistry/Green-and-Sustainable-Chemistry-Challenge/Home
Follow conversation about the Green and Sustainable Chemistry Challenge on social media: @ELSchemistry and #GreenChemChallenge.
– See more at: http://www.elsevier.com/about/press-releases/research-and-journals/elsevier-announces-its-first-green-and-sustainable-chemistry-challenge#sthash.AnpGU7ys.dpuf