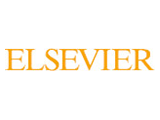 Elsevier, a world-leading provider of scientific, technical and medical information products and services, today announced the launch of a new open access journal Water Resources and Industry, published in association with the International Water Association (IWA). The first issue of the journal is themed, "Water Footprint Assessment (WFA) for better water governance and sustainable development". All articles are now available on ScienceDirect.
The ongoing global water crisis is universally acknowledged and ranks high on the agendas of politicians, environmental managers and policy makers alike. The volume of research in water resources is increasing rapidly. No longer confined to the field of environmental sciences, research has expanded to incorporate policy, integrated resource management, and technological development. Water Resources and Industryaims to provide a forum for the discussion of the wide variety of issues surrounding industrial water use.
Prof. Dr. Thomas Wintgens, Prof. Yusong Li and Dr. Christian Kazner, Editors of Water Resources and Industry, envisage the journal to play an important role in bridging the gap between industrial water use practice and scientific research.
Prof. Li said, "We are particularly proud to open the journal with a first special issue on water-footprinting. Analyses of industrial water use and the impact of water (re)cycle in product development and industry processes can certainly pave the way to more efficient water management and eco-innovation in many industrial sectors."
Dr. Christiane Barranguet, Executive Publisher at Elsevier, added, "This new journal reports at the crossroads between scientific research and its application to industry, while facilitating the dissemination of crucial aspects of water management and treatment to a global audience. We expect these key elements will help us advance our mission to enrich the information broadcast and accessibility of water resources research."
All articles published in the journal are open access and now available on Science Direct.
For more information about the journal or to submit an article, go to: www.journals.elsevier.com/water-resources-and-industry