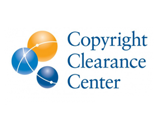 Copyright Clearance Center, Inc. (CCC), a global licensing and content solutions organization, announced Elsevier, a world-leading provider of scientific, technical and medical information products and services, has signed on to CCC's Republication Service to simplify the process of negotiating broad republication permissions for its Science & Technology and Health books and journals. With the addition of Elsevier, CCC now offers republication rights on more than one million works.
CCC's Republication Service is offered on copyright.com, a flexible, online marketplace that gives publishers a new channel to offer republication permissions. It enables licensees to easily find and secure the permissions they need to republish the world's most sought-after content. More than 700 publishers – including Wiley, Springer and Nature – have previously signed on to CCC's Republication Service, enabling their content to be easily accessible for republication in new works, formats, territories, and more, and making copyright.com the digital marketplace for broad republication permissions.
Preauthorizing permissions through the CCC Republication Service enables publishers to earn incremental revenue while maintaining control over a broad bundle of rights in high demand among licensees, such as translations and custom works. With more than one million enrolled journals, books, newspapers and more, the Republication Service helps licensees instantly clear permissions across a growing catalog of high-value content to accelerate product delivery.
"CCC continuously strives to meet buyer demand for permissions across a rich repertoire of content," said Bill Neuman, CCC Vice President, Products. "Elsevier's participation in our Republication Service addresses this important market need, and provides them with an opportunity to earn new revenue for the rights integral to today's standard republication request."
"As the largest scientific publisher in the world, we publish vast amounts of content so we want to work efficiently," said Rogier van Erkel, Director, Rights- & Transactional Content, Elsevier. "Copyright compliance is crucial to Elsevier. We therefore welcome structures and processes that make it easy and efficient for others to be copyright compliant through securing the permissions needed to replicate Elsevier content into new works."