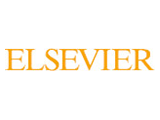 Elsevier, a world-leading provider of scientific, technical and medical information products and services, today launched an enhanced version of ClinicalKey that incorporates extensive feedback from clinician users. New intuitive topic pages, a design easily viewable on any mobile device, and multi-layered search functions lead the list of improvements to Elsevier's premier point-of-care clinical resource.
By providing both a general topic view and specific answers, ClinicalKey helps clinicians rapidly access evidence-based, peer reviewed information to improve speed to accurate diagnosis and treatment, with the goal of improving patient outcomes and lowering the high cost of care. Its features have been designed utilizing extensive research on the search behaviors and content preferences of doctors.
"Physicians need a single, flexible clinical resource, one that provides trusted responses whether they're making a quick drug dosage check, a short confirmation regarding a diagnostic study, or a deeper dive into current literature on a specific research topic," said Dr. Peter Edelstein, Chief Medical Officer, Elsevier Clinical Solutions. "In all these cases, physicians require fast, complete, convenient and targeted answers. The enhanced ClinicalKey works on all those levels."
"At least one in 20 U.S. adult outpatients, or 12 million people, are misdiagnosed annually, according to an April 2014 study in BMJ Quality & Safety [1]. Only with rapid, accurate medical insights can physicians reduce misdiagnosis, delayed diagnoses, and inconsistent outcomes," Edelstein said.
Among ClinicalKey top enhancements and features are:
Clinical Topic Pages: ClinicalKey offers more than 1,400 medical topic pages, allowing doctors to rapidly access insights categorized by diagnosis, therapy, epidemiology, pathophysiology, causes, risks, manifestations, treatment and prevention. Doctors can quickly display all search results, consult more than 200 specialty–specific sources, or view content on related medications.
Mobile: Using the latest in responsive web design, ClinicalKey is now fully functional and optimized for any mobile device, providing clinicians with the ability to utilize it as a quick or deep resource in patient settings or even on the road.
Doctor's Search History: Once doctors log into ClinicalKey, they can access their own search history in reverse chronological order. By viewing past search queries and filters, doctors can identify how they previously analyzed a diagnostic or treatment issue and searched for insights. Doing so can save time and energy that doctors would rather invest in direct patient care.
Customized Patient Education: ClinicalKey allows doctors to customize patient education to meet the specific needs of patients and their families, including learning level, language, special care instructions, text size to accommodate visually impaired, and contact information. Accurate, clear and specific patient information is a critical component to management of care and to keeping patients healthy outside of the hospital.
Drug Insights: ClinicalKey offers doctors access to more than 2,900 drug monographs from Gold Standard; continuously updated, with detailed information about hundreds of specific prescription drugs, over-the counter products, nutritional supplements and herbals.
"ClinicalKey drives rapid, intuitive, evidence-based practice at the point-of-care, empowering physicians access to and meaningful use of clinical topics, search history, patient education resources, and medication insights," said Edelstein. "Physicians who are equipped with easy-to-access, trusted clinical information can make faster, more accurate clinical decision to prevent inconsistent and inefficient quality care delivery that challenges our patients and healthcare system."
For more information about ClinicalKey, visit www.clinicalkey.com.
– See more at: http://www.elsevier.com/about/press-releases/health-sciences/elsevier-enhances-clinicalkey,-improving-point-of-care-search-with-new-intuitive-topic-pages-and-any-device-mobile-format#sthash.XeOpYXYf.dpuf