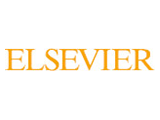 Elsevier, a world-leading provider of scientific, technical and medical information products and services, is pleased to announce the launch ofVideo Journal and Encyclopedia of GI Endoscopy (VJGIEN) – an open access video journal providing scientists and clinicians with state-of-the-art visual information of gastrointestinal (GI) pathologies and step-by-step demonstrations and the first of its kind in the field of gastrointestinal endoscopy.
Video Journal and Encyclopedia of GI Endoscopy offers high-quality video demonstrations of endoscopic findings and procedures, presenting the work of gastrointestinal experts in a new and easy to comprehend format. Additional concise articles added to each video detail the procedures and the findings in a bullet point style. All content – videos and articles – are peer-reviewed.
The unique format of the Video Journal and Encyclopedia of GI Endoscopy provides two elements:
(1)        An Expert Video Encyclopedia as a clinical reference tool with systematic step-by-step demonstrations of common and rare GI pathologies and up-to-date endoscopic procedures. The video sequences in this section are of high educational impact and allow e.g. endoscopists to recognize a wide array of pathological findings, review existing techniques, and acquire new endoscopic techniques for implementation in their own clinical work.
(2)        A Scientific Video Journal for novel findings and techniques, demonstrating cutting edge endoscopic techniques and scientific results as well as clinical cases. In this section of Video Journal and Encyclopedia of GI Endoscopy original research will be published reporting latest results in regard to endoscopic procedures used in the treatment of gastrointestinal diseases.
"GI endoscopy is developing rapidly. Modern endoscopic imaging offers a plethora of detailed visual information and endoscopic procedures are becoming increasingly sophisticated and complex," said Professor Jürgen Pohl from Dr. Horst Schmidt Kliniken GmbH, Wiesbaden, Germany, founder and Editor-in-Chief. "Video Journal and Encyclopedia of GI Endoscopy aims to be the premium and first choice international reference for endoscopic findings and procedures."
"Since endoscopic procedures are based on visual information the idea of this video publication is simple: why read if you can watch", said Dr. Till Meinert, Executive Publisher at Elsevier. "Together with the highly accredited international editorial board we are clearly focusing on our customers' needs."
The Expert Video Encyclopedia will be published in two special issues. Articles regarding Upper GI Tract are available by August 2013; articles regarding Lower GI Tract, by end of August 2013. The first articles of the Scientific Video Journal will be published in fall 2013.
Articles and videos are published open access in Video Journal and Encyclopedia of GI Endoscopy and, therefore, freely available to readers onScienceDirect.