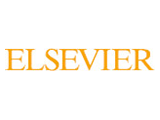 Elsevier, a world-leading provider of scientific, technical and medical information products and services, today announced the publication of five new cancer therapy books, including Cancer Theranostics, edited by Xiaoyuan Chen and Stephen Wong. All of the new books will be featured at this week's American Association for Cancer Research (AACR) Annual Meeting April 5-9 in San Diego at Elsevier's booth #635.
Download a free chapter from Cancer Theranostics here
As part of the trend toward personalized treatment of cancer, cancer theranostics is an approach for diagnosing and treating cancer that aims to eliminate multi-step procedures, reduce delay in treatment and ease patient care, all of which are important factors for personalized cancer treatment. The new book, Cancer Theranostics, reviews, assesses and makes pertinent clinical recommendations on the integration of comprehensive in vitro diagnostics, in vivo molecular imaging and individualized treatments towards the personalization of cancer treatment. It also describes the identification of novel biomarkers to advance molecular diagnostics of cancer and discusses nanotechnology platforms incorporating cancer imaging, therapeutic components, clinical translation and future perspectives.
Dr. Chen, the principal editor of Cancer Theranostics, is an expert in the fast-developing field of theranostics and cancer prognosis. He is Senior Investigator and Lab Chief at the National Institute of Biomedical Imaging and Bioengineering, part of the National Institutes of Health. Dr. Chen is also Editor-in-Chief of Theranostics, on the board for several other journals, an editor of three books, and author of more than 150 papers. Dr. Wong is John S. Dunn Distinguished Endowed Chair of Biomedical Engineering at Houston Methodist Hospital, the Founding Chair of Department of Systems Medicine and Bioengineering at Houston Methodist Research Institute, and a Professor of Radiology, Neurosciences, Pathology, and Laboratory Medicine at Weill Cornell Medical College.
The five new cancer therapy books published are:
Cancer Theranostics by Xiaoyuan (Shawn) Chen and Stephen Wong
Cancer: Oxidative Stress and Dietary Antioxidants by Victor Preedy
Mesenchymal Stem Cells in Cancer Therapy by Khalid Shah
Biomaterials for Cancer Therapeutics: Diagnosis, Prevention and Therapy by Kinam Park
Cancer Genomics: From Bench to Personalized Medicine by Graham Dellaire, Jason Berman and Robert Arceci
The books are available on the Elsevier Store and on ScienceDirect, Elsevier's full-text scientific database offering journal articles and book chapters from more than nearly 2,200 peer-reviewed journals, almost 900 serials and 25,000 book titles. – See more at: http://www.elsevier.com/about/press-releases/science-and-technology/elsevier-publishes-five-new-cancer-therapy-books#sthash.UTGjgYW4.dpuf