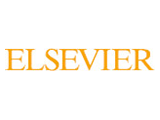 Elsevier, a world-leading provider of scientific, technical and medical information products and services, today announced the publication of six new books that serve the needs of researchers and academics with an emphasis on the translational level, including the new book Cellular and Molecular Pathobiology of Cardiovascular Disease edited by Monte Willis, Jonathon Homeister and James Stone. Topics covered in the six books are, among others, pathology, nutrition, molecular biology, drug discovery and cardiovascular research. All of the books will be featured at the Experimental Biology conference April 26-30 in San Diego at Elsevier's booth #710.
• Learn more about the conference and download a free chapter from Cellular and Molecular Pathobiology of Cardiovascular Disease here.
Cellular and Molecular Pathobiology of Cardiovascular Disease offers translational coverage of cardiovascular physiology, pathophysiology and molecular pathology. It provides insight on how clinical observations and practices can feed back into the research cycle. This feedback helps researchers develop more targeted genomic and proteomic insights into the mechanisms of cardiovascular disease. The book is uniquely geared toward a wide audience of graduate students and post-doctoral fellows in pathology, physiology, genetics, and pharmacology, as well as medical residents in pathology, laboratory medicine, internal medicine, cardiovascular surgery and cardiology.
Editor Monte S. Willis, MD, PhD, is affiliated with the University of North Carolina in Chapel Hill (UNC/Chapel Hill) where he leads a research team studying the role of the ubiquitin proteasome system in metabolism and the pathophysiology of cardiac disease. Dr. Willis has published more than 180 manuscripts in clinical, translational and the basic sciences, and edited multiple medical textbooks. Co-editor Jonathon W. Homeister, MD, PhD, is a member of the McAllister Heart Institute and Director of the Molecular and Cellular Pathology Graduate Program at UNC/Chapel Hill. Co-editor James R. Stone, MD, PhD, is Head of the Cardiovascular Pathology Service at Massachusetts General Hospital, where he directs a research laboratory in the Center for Systems Biology that studies the mechanisms underlying cardiovascular diseases.
The six new biomedical and life science books, published under the Academic Press and Woodhead Publishing imprints, are:
The books are available on the Elsevier Store and on ScienceDirect, Elsevier's full-text scientific database offering journal articles and book chapters from more than nearly 2,200 peer-reviewed journals, almost 900 serials and 25,000 book titles.
– See more at: http://www.elsevier.com/about/press-releases/science-and-technology/elsevier-publishes-six-new-books-in-biomedical-and-life-sciences#sthash.Z91bC5Nx.dpuf