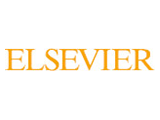 Elsevier, a world-leading provider of scientific, technical and medical (STM) information products and services, and part of the Reed Elsevier group, announced today that it has successfully deployed the unified clinical medication decision support solution, known as Clinical Medication Decision Support All (CMDS- All), at The First Affiliated Hospital of Soochow University in Suzhou, Jiangsu province, China.
Developed by Shanghai Datong Medical Information Technology Co. Ltd. (Datong), a fully-owned Elsevier entity that focuses on delivering localized solutions for drug-related decision support, CMDS-All integrates previously disparate medical and pharmacological applications into a single solution platform with additional functionalities of prescription and analytics solutions.
"This milestone development leverages our strong U.K.-Sino relationship that pairs Elsevier's suite of quality international medical content and advanced technology with local expertise to deliver innovative customized solutions that address specific market needs," said Ron Mobed, Elsevier's Chief Executive Officer. "Elsevier's strategy of targeted investments has led to the creation of innovative products, solutions and services that serve to elevate the standard of health services for local communities."
CMDS-All is deployed as an end-user application software solution supported with a backend system that provides real-time information and alerts. These are based on analytical processing of integrated content such as patient information, patient prescription history, drug-related database and health information systems to deliver real-time medication decision support to clinicians and health care providers.
Through an integrated medication solutions platform, CMDS-All offers medical and health care institutions the advantages of:
Greater operational efficiencies for healthcare providers from better utilization of resources through consolidation of multiple disparate applications into a single integrated system such as basic patient information, electronic medical records, laboratory information systems and prescription histories
Improved and faster responsiveness through a central monitoring and alert system integrating critical medical, drug-related and patient information as well as health information systems
More comprehensive and greater prescription accuracy through medication analytics to avoid drug-related errors and malpractices
Improved and better hospital and patient management through real-time monitoring and drug administration resulting in better health and patient care
"Continuous reforms in China's health care sector are requiring medical and health organizations to provide safer, faster and more efficient medical services with greater accuracy for better patient care, and CMDS-All is the one-stop clinical medication decision support system that addresses those needs," said Yukun Harsono, Managing Director of Elsevier for Greater China. "CMDS-All is the enabling solution that is able to deliver the right information to clinical practitioners at the right time to make the right decision for the best outcomes."
– See more at: http://www.elsevier.com/about/press-releases/health-sciences/elsevier-delivers-unified-medication-management-platform-in-china#sthash.ktDDNzSu.dpuf