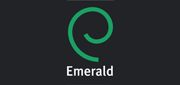 Emerald Group Publishing will again celebrate Earth Day with free access to key scholarly research on renewable energy, climate change and sustainability. Reflecting Earth Day's mission to broaden, diversify and activate the environmental movement worldwide through education, Emerald has chosen content from three of its top research journals which will be freely available from 22 April for up to a month by visiting www.emeraldinsight.com/tk/earthday2012
The selected journals include the well-respected International Journal of Climate Change Strategies and Management.  Edited by Professor Walter Filho, Head of Research, Hamburg University of Life Sciences, recent articles have covered community planning, population displacement and post-Kyoto negotiations.
Management of Environmental Quality : An International Journal is also featured. Its latest special issue is dedicated to "Renewable energy in African, Caribbean and Pacific States",  which presents readers with an interesting set of papers dealing with renewable energy, prepared as part of the project "Small Developing Island Renewable Energy Knowledge and Technology Transfer Network" (DIREKT).
Part of Emerald's new titles for 2012, the inaugural issue of Smart and Sustainable Built Environment is also available in open access in the EarlyCite pre-publication version until 16 May 2012.
As a publisher, Emerald chooses to facilitate the global production and dissemination of research that focuses on issues of social importance.  Its portfolio includes several journals, books and book series dedicated to issues of corporate social responsibility, sustainability and business ethics.  For further information, visit www.emeraldinsight.com
To find out more about Earth Day 2012, and how to get involved, visit www.earthday.org