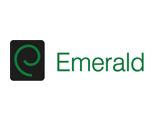 Emerald Group Publishing is extending its relationship with Portico to preserve its e-books in the Portico archive, ensuring that their e-book content will be secure and available into the future. Emerald has been preserving its e-journals with Portico since 2009.
"As part of Emerald's commitment to service improvement, we are delighted to extend our relationship with Portico to now also include Emerald e-books," stated Peter Shelley, managing director, Western Hemisphere, Emerald Publishing. "As our e-books portfolio continues to grow, it is imperative that we are able to provide reassurance to our author community, librarians, and users that there will be access to e-book content for future generations via Portico."
Established in 1967, Emerald Group Publishing Limited manages a portfolio of over 290 journals and over 2,500 books and book series volumes. It also provides an extensive range of value-added products, resources, and services to support its customers' needs.