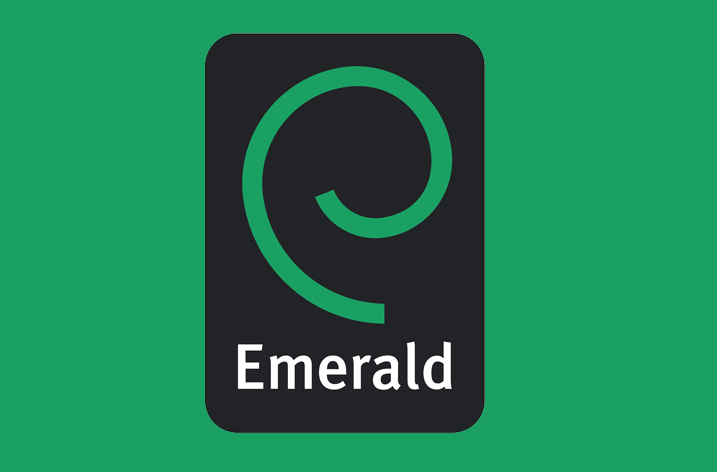 Emerald Group Publishing – a global publisher linking research and practice – is piloting a year-long integration with Publons to give its reviewers verified recognition for their peer review work.
Publons works with peer reviewers, academic publishers, and research institutions to make peer review a rewarding activity. Established in 2013, the company collects information from peer reviewers and publishers to produce comprehensive reviewer profiles with publisher-verified peer review contributions that researchers can add to their resume without breaking reviewer anonymity.
As a result of the partnership, Emerald reviewers will be able to opt-in to have their reviews for the 10 participating Emerald journals automatically added to their reviewer profile on Publons.The pilot will test whether Emerald journals that integrate with Publons will experience a greater number of affirmative responses to review requests; faster turnaround time in review; and a better quality of review comments.
Tony Roche, Publishing Director at Emerald, said: "The pilot with Publons will help Emerald evaluate reviewer services, recognize the valued contribution reviewers make to the academic publishing process and explore ways in which to enhance peer review as a whole.
"This pilot initiative is in line with Emerald's commitment to its reviewer and author communities and to continued development and the highest standards of publishing processes."
Publons CEO Andrew Preston added: "We're excited to be working with Emerald to reward reviewers for their crucial contributions to research and to demonstrate the positive effects of reviewer recognition on the peer review process."
The ten Emerald journals participating in the pilot are as follows:
Accounting, Auditing & Accountability Journal
British Food Journal
The Electronic Library
European Journal of Marketing
Facilities
International Journal of Contemporary Hospitality Management
International Journal of Numerical Methods for Heat & Fluid Flow
Journal of Children's Services
Journal of Small Business Enterprise Development
Management Decision
– See more at: http://www.emeraldgrouppublishing.com/about/news/?id=6442#sthash.pAadZeLw.dpuf