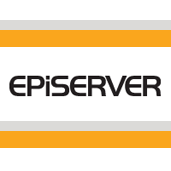 EPiServer, the world's fastest growing provider of platforms that drive online engagement, today announced the launch of MobilePack for EPiServer, a set of templates and software for creating mobile web apps that extend a brands' reach to a critical and growing segment of web users. With the introduction of MobilePack, EPiServer empowers marketers to quickly and efficiently extend their primary online presence, whether that's a website, ecommerce site or branded social community, to smartphones and tablets.
Marketers today understand the benefits of making their brands more mobile, but many fear the complexity and expense of entering the mobile channel. MobilePack unlocks marketers' from reliance on their IT staff while enabling content reuse across multiple channels. Based on HTML 5, MobilePack allows marketers to use familiar analytics tools to understand visitor preferences before investing in more expensive native apps.  Key features ofMobilePack include the ability to add new content specific to the mobile context, device-specific preview and can be customized by developers to create richer mobile experiences.
"Our customers want to get in the mobile game now. And they want to keep costs under control as they learn how to adapt to a different set of visitor needs based on context," said Bob Egner, Vice President of Product Management and Global Marketing at EPiServer. "We've created MobilePack in the spirit of our open source community culture to solve a critical need. MobilePack is a solution that is easy to implement, puts power in the hands of marketers and editors, and ties into the digial ecosystem that is already in place."
By 2015, eMarketer estimates that more than 135 million Americans will access the web via their mobile devices. Still, only a fraction of websites are optimized for mobile devices. In order to have an effective mobile web application, marketers need the services of app development companies to develop a contextual mobile strategy to extend the reach of sales, delivery and services to reach new customers and retain brand loyalty with existing ones.
MobilePack is available immediately. EPiServer will continuously build out more features and functionality in subsequent releases. Developer specialists can learn more by downloading implementation requirements and device preview.
To learn more about the features and benefits that marketers should consider when defining their mobile strategy, download EPiServer's latest whitepaper, You Can't Afford To Miss Mobile: Simple Strategies for Reaching a Critical Audience.