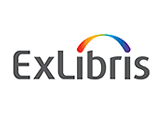 Ex Libris® Group, a world leader in the provision of library automation solutions, is pleased to announce that Texas Tech University has selected the Ex Libris Alma resource management solution. Replacing a number of Ex Libris systems—including the Aleph integrated library system—Texas Tech will integrate Alma with the library's Ex Libris Primo® discovery layer.  
Texas Tech's adoption of Alma will deliver numerous operational efficiencies and provide a range of new services to the campus community. Texas Tech's extensive collections and focus on research require a solution which offers clear insights into operations, usage, and trends to support data-driven decisions. Alma Analytics will enable the library to gain a broad perspective of library use and user needs.  
Texas Tech University is the sixteenth ARL member and the seventh Greater Western Library Alliance member to join the Alma community, which includes a number of institutions that have migrated from non-Ex Libris systems.  
"We are proud to welcome Texas Tech as the first Texas member of the Association of Research Libraries (ARL) to join the Alma community," remarked Mark Triest, president of Ex Libris North America. "The partnership that Ex Libris and Texas Tech are forging today will pave the way for valuable collaborations, both within the Texas Tech community and more broadly with other institutions in Texas." – See more at: http://www.exlibrisgroup.com/default.asp?catid=%7b916AFF5B-CA4A-48FD-AD54-9AD2ADADEB88%7d&details_type=1&itemid=%7b09CFE26D-ECCA-4A1E-8D6C-31081AF8D630%7d#sthash.PSuBovvU.dpuf