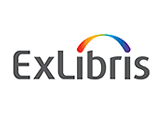 Ex Libris® Group, a world leader in the provision of library automation solutions, is pleased to announce the release of version 4.1 of the Primo® discovery and delivery solution. In addition to various other enhancements, the new version introduces browsing functionality, yet another method that assists users in exploring their library's collections.
Part of the ongoing incorporation of OPAC functions in Primo, the addition of the browsing functionality enables library users to browse by subject heading, title, author name, or call number. OPAC options that were previously added to Primo include submitting requests for specific items, handling loans, managing fines, and communicating with the library through the discovery layer.
Primo is the only solution that provides library users with access to OPAC functionality within the discovery user interface. The addition of browsing, also a first in the discovery market, comes as a natural next step in the Primo solution's evolution as a one-stop shop for discovery and delivery. With the integration of OPAC functionality in the discovery layer, libraries benefit from a reduction in the total cost of ownership, because they no longer need to maintain their traditional OPAC user interface, and users access all library services from a single entry point.
"The browsing functionality, which enables library users to navigate more easily to content, was one of the enhancements that librarians requested the most," commented David Beychok, vice president of discovery and delivery solutions at Ex Libris. "Browsing complements the search functionality to support the various modes of information seeking. When users cannot specify exactly what they are looking for, browsing helps them find items by identifying relevant topics or names that match their needs or by using call numbers to create a virtual bookshelf through which they can navigate."