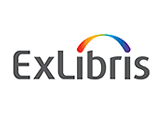 Ex Libris Group, a world leader in the provision of library automation solutions, is pleased to announce that the Bavarian Library Network (BVB) has selected Ex Libris Rosetta to provide long-term preservation services to all the academic libraries in the state. This decision extends the existing Rosetta implementation at the Bavarian State Library (BSB) to all university libraries in Bavaria.
In 2009, BSB—one of the world's leading institutions in the area of digital preservation—formed a partnership with Ex Libris to digitize texts, images, and sound files, as well as to permanently and reliably save digital objects from websites to research data, thus ensuring their accessibility in the future. The solution was built on the Rosetta digital preservation system, and is successfully in production at BSB.
The challenge of digital preservation consists not only in dealing with different data formats and the limited shelf life and rapid changes in storage media, but also in enabling digital data and objects to remain usable in the long term: the content must be accessible, retrievable and properly interpreted. In addition, an electronic workflow of the entire process from entry to discovery of the date is necessary. Rosetta meets all these requirements. The Leibniz Supercomputing Centre of the Bavarian Academy of Sciences is also involved in the project, since the data is stored in the Academy's storage systems.
Bavaria is now to become the first German state to roll out digital long-term archiving state-wide: as of early 2014, use of Rosetta will be expanded step by step to the libraries of the universities and applied science institutions in the Bavarian Library Network. This will enable them to increase their range of services relating to the long-term availability of digital data. The implementation of Rosetta is supported by a special fund from the Bavarian State Ministry for Education and Culture, Science and Art.
Dr Rolf Griebel, Director-General of BSB, commented: "The Rosetta digital preservation system presents the Bavarian research libraries with a tool that effectively supports all processes surrounding the long-term archiving and availability of digital data and objects. These libraries are thus enabled to provide a considerable contribution to the sustainability and excellence the many digital offerings and services within Bavaria."
"We are delighted that Rosetta has proved a success at the BSB and that the next step is the state-wide use of the solution throughout the Bavarian Library Network," stated Ullrich Jüngling, VP Sales Central & East Europe at Ex Libris, who added that Rosetta has become the leading long-term preservation solution in Germany.