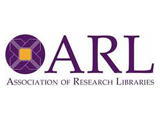 James G. Neal, Columbia University's university librarian and vice president for information services, served as the voice of libraries to the US House of Representatives Judiciary Subcommittee on Courts, Intellectual Property, and the Internet on Wednesday, April 2, 2014, when the subcommittee held a hearing on preserving and reusing copyrighted work. The hearing, "Preservation and Reuse of Copyrighted Works," explored a variety of copyright issues, including orphan works, mass digitization, and specific provisions of the Copyright Act that concern preservation by libraries and archives.
In his testimony (PDF), Neal used examples of some of the preservation efforts currently underway in the Columbia University Library in the City of New York to illustrate how fair use is essential to helping libraries confront preservation challenges specific to the digital age. Neal argued that without fair use libraries would not be able to digitize information stored in antiquated formats or salvage content from obsolete formats.
"Digital resources are not immortal," said Neal. "In fact, they are in formats that are more likely to cease to exist, and must be transferred to new digital formats repeatedly as technology evolves. Libraries charged with this work require robust applications of flexible exceptions such as fair use so that copyright technicalities do not interfere with their preservation mission," said Neal.
Importantly, Neal stated that the existing statutory framework, which combines the specific library exceptions in Section 108 with the flexible fair use right, works well for
libraries and does not require amendment.
Neal's statement was endorsed by the Library Copyright Alliance (LCA), which includes the American Library Association, the Association of Research Libraries, and the Association of College and Research Libraries.