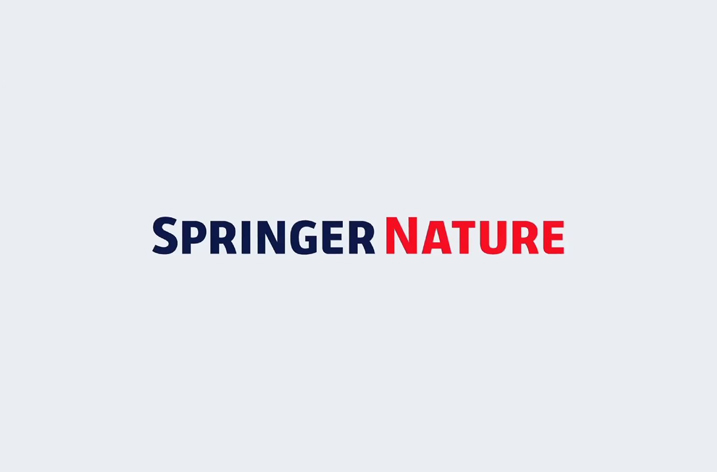 Springer Nature Group announced today that Frank Vrancken Peeters, currently Chief Commercial Officer, is to become the group's Chief Executive Officer (CEO) with immediate effect. Daniel Ropers is to leave the company, as per his agreement with the Board, having ensured a smooth transition with his Springer Nature colleague.
Frank Vrancken Peeters joined Springer Nature in September 2017 as a member of the Management Board in a newly created Chief Commercial Officer role. He has spent more than twenty years in general management, innovation, product management and sales roles across the academic, educational and professional publishing sectors. This followed a successful career in management consulting.
At Springer Nature, Frank was a key contributor to the strategic view on open access migration and took, and will continue to take, a leading role in the Projekt Deal negotiations in Germany. With his sales leadership team, he put processes in place to improve customer experience around the world. Having contributed significantly to the future-looking strategy for Springer Nature he will now lead its implementation across the group.
Frank Vrancken Peeters said: "Springer Nature is an innovator in the industry, as demonstrated by our bold moves in the transition to open access and has a bright future ahead. It is an honour to become Springer Nature's Chief Executive and I look forward to leading this global company, its talented colleagues and its great brands like Nature."
Stefan von Holtzbrinck, Chairman of the Supervisory Board of Springer Nature said: "Frank is a natural successor, highly experienced and respected at Springer Nature and the wider publishing industry. His deep understanding and appreciation of the values of publishing combined with his entrepreneurial acumen will fuel innovation and growth."
Daniel Ropers joined Springer Nature in October 2017 serving as Chief Executive Officer. Under his leadership the company has performed strongly, developed the group strategy and implementation plan for the coming years, and recently reached a ground-breaking understanding with Projekt Deal in Germany which sets the scene for the world's most comprehensive open access agreement, to be ratified later this year.
Daniel Ropers said: "It's not easy to leave a company with such a deep commitment to serving the research, education and professional communities, the value of which I deeply believe in. I am nevertheless grateful for the opportunity to take a break after 25 intense and fulfilling years in business.
"To lead Springer Nature has been hugely enjoyable and rewarding and to work with so many highly committed and intelligent colleagues and partners across the world has been a great privilege. I am proud of what we have achieved together in terms of adding value to the many communities that we serve, and know I leave Springer Nature's leadership in the very competent hands of Frank and the Management Board."
Stefan von Holtzbrinck said: "We thank Daniel for the energy and personal commitment he brought to his CEO role at Springer Nature and for his significant contribution to our development as a transformative publisher. Springer Nature is performing well and finds itself in a strong position to deliver on its ambitious goals in the years to come. We all wish Daniel well for his future."