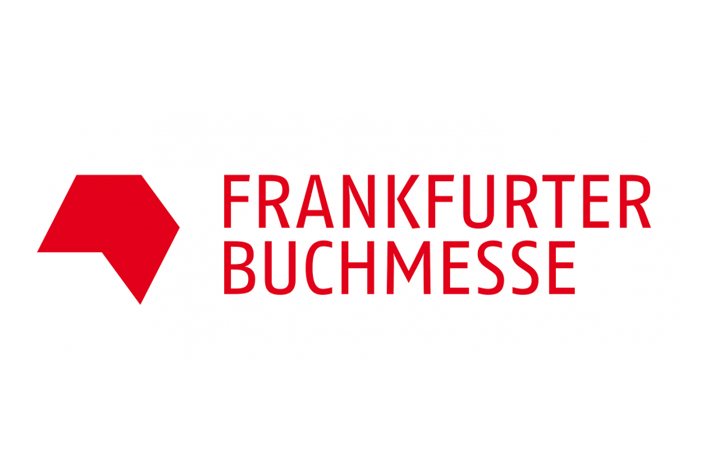 Over 4,000 exhibitors and 180,000 visitors on the fairgrounds
The 74th Frankfurter Buchmesse (19–23 October 2022) reaffirmed its position as the most important international meeting point for the book and media industry: with 93,000 trade visitors (2021: 36,000 trade visitors) and 87,000 private visitors (2021: 37,500 private visitors), Frankfurter Buchmesse was well frequented. Over 4,000 exhibitors from 95 countries were present in the halls, in the Literary Agents & Scouts Centre (LitAg) and in the new Workstations. Some 6,400 media representatives reported from the fairgrounds. Hosting some 300 agents at more than 450 workplaces, the Literary Agents & Scouts Centre (LitAg) was overbooked.
At the same time, the book fair was more political than ever, which was evident above all in the programme of events curated with the fair's partners. In the Frankfurt Pavilion, politicians, cultural creatives, authors and translators engaged in lively discussions about the protest movement in Iran, the situation of people in Ukraine, increasing divisions in society, and the Russian opposition. Under the motto "Translate. Transfer. Transform." this year's book fair put a spotlight on translation and translators. Some 1,500 visitors made their way to the stage in the International Translation Center to take part in one of the close-to 30 events there.
"In the midst of an oppressive global political situation, this fair sent important signals: face-to-face meetings serve as an antidote to polarisation in times of heated debate," said Juergen Boos, Director of Frankfurter Buchmesse. "This shows how important Frankfurter Buchmesse is as a meeting place for the international publishing community: valuable relationships are maintained and new ones are made here in just a few days. We look back at five vibrant and successful fair days and are pleased about the positive turnout of Frankfurter Buchmesse 2022."
"Frankfurter Buchmesse was a major celebration of people's enthusiasm for books and of democracy," said Karin Schmidt-Friderichs, chairwoman of the German Publishers and Booksellers Association. "In crowded aisles and during lively debates, one could clearly feel the power of books, the joy of reunions and the desire to engage constructively with the issues of the day. Pressing topical issues were on the agenda – from the situation in Ukraine and Iran to topics such as diversity and social harmony. Frankfurter Buchmesse thus provided important impetus in terms of the current challenges facing the industry, society and the global political order. That allowed it to highlight its significance as the most important marketplace for books and a venue for promoting diversity and peaceful exchange."
Guest of Honour Spain showcases a diverse range of literary voices
Under the motto "Spilling Creativity", the Guest of Honour country, Spain, showcased its linguistic and creative diversity. Since the project began in 2019, approximately 400 new books have been published in German along with numerous titles in other European languages. With numerous events on the fairgrounds and many more beyond it, Spain demonstrated at this year's Frankfurter Buchmesse how tangible the theory is which was once formulated by Spanish author Carmen Martín Gaite: stories are like cherries – when you take one, you automatically get a second. World-famous figures such as Rosa Montero, Arturo Pérez-Reverte and Fernando Aramburu were present in Frankfurt. The Guest of Honour country can also claim a positive result from its time at the fair. "We have honoured Spain's great literary tradition and offered a stage to new, promising voices. We hope that the ties newly made and deepened in and around Frankfurt to readers, publishers and book lovers from around the world will last for a long time to come," said María José Gálvez, General Director of Books and Reading Promotion at the Spanish Ministry for Culture and Sports.
Lively rights business and wide-ranging trade programme
The agents represented at the Literary Agents & Scouts Centre (LitAg) were very satisfied with the business they did. "It was brilliant to come back to a vibrant fair. The LitAg was crowded and with a very good energy, with deals and offers happening everywhere," said literary agent Maria Cardona Serra of Aevitas Creative Management (UK/USA).
Frankfurter Buchmesse also offered a packed three-day trade programme. Many international industry leaders spoke, including Peter Warwick, President and CEO of Scholastic; Charlie Redmayne, CEO of HarperCollins UK; Markus Dohle, CEO Penguin Random House; Jesús Badenes del Río, CEO Planeta, Jonny Geller, CEO of Curtis Brown; and Núria Cabutí, CEO of Penguin Random House Grupo Editorial. Also present were representatives of platforms such as TikTok, Spotify and Wattpad Webtoon. Some 1,700 participants attended the two-day Publishing Perspectives Forum.
The #BookTok community was present at Frankfurter Buchmesse for the first time. "It's all about the content. It has to tell a story," said Tobias Henning, General Manager of TikTok Germany and Central Europe. Since the number of #BookTok video views recently surpassed 84 billion worldwide, the discussion could not have been timelier.
The trade visitor days were accompanied by a digital trade programme: Masterclasses and the networking event The Hof offered industry players an opportunity to maintain and expand their networks virtually.
An Awareness-Team made up of members of BDB (Bund für Antidiskriminierungs- und Bildungsarbeit e.V. / Alliance for Antidiscrimination and Education) was on duty during the entire fair. Visitors who felt they had been discriminated against could approach the team's members on site or contact them by telephone or e-mail.
"We are glad that the issue of anti-discrimination has found its place at Frankfurter Buchmesse in the form of the Awareness Team. We are pleased that the book fair is taking the issue seriously and giving it space at the event. The Awareness Team's stand was very well received, not only by those who sought advice for concrete situations, but also by the media and interested individuals who wanted to find out more about our work and about discrimination in general. We at BDB e.V. hope that the process will continue, along with the constructive cooperation with Frankfurter Buchmesse," said the Awareness Team in a statement.
All videos of events at #fbm22 can be accessed in our media library and on the Frankfurter Buchmesse YouTube channel.
Dates for the 75th Frankfurter Buchmesse: 18–22 October 2023
Guest of Honour: Slovenia