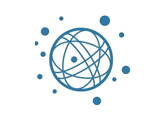 Publishers in the UK and abroad have shown their support for the Research Excellence Framework 2014 (REF), the new system for assessing the quality of research in UK universities and colleges, by agreeing to provide free electronic access to their journals and conference proceedings for the expert panels undertaking the assessment.
The Publishers Licensing Society (PLS) has secured the permission and means of technical access from each of the hundreds of publishers concerned, so acting as the enabling link between publishers and the Higher Education Funding Council for England (HEFCE) who manage the REF on behalf of the UK's four higher education funding bodies.
PLS have now obtained the vast majority of permissions and HEFCE launched the pilot REF submission system on 14 September. As research outputs are submitted to the REF during the course of 2013 it is expected that even more publications will prove to be relevant to the REF so PLS will be continuing its work with publishers as appropriate throughout the year.
Graeme Rosenberg, REF Manager, said: "Within just the first year of the process PLS have achieved an excellent result, with a large percentage of publishers agreeing to provide access and waive their fees. This is a tremendous help to us in meeting the logistical and financial challenges of running an assessment exercise on this scale."
Sarah Faulder, Chief Executive of PLS said: "We are pleased to have been able to facilitate access to such a large quantity of published research. The results of the REF 2014 will be critical to decisions about allocating funding for research in Higher Education Institutions, currently worth around £2 billion per year. Publishers are keen to co-operate with the process and to play their part in ensuring that it runs smoothly."
Ziyad Marar, Global Publishing Director of SAGE said: "SAGE was founded with the core belief that education is intrinsically valuable and that the dissemination of scholarship creates healthy minds and healthy cultures. As a company keenly aware that research funding is vital to research outputs, we are committed to making it easier for researchers to compile their REF submissions through this initiative with access to all SAGE journals."
PLS' licensing agent, The Copyright Licensing Agency (CLA), has  agreed a royalty-free licence with HEFCE to enable copying for the purposes of the REF on behalf of publishers, authors and visual artists represented by PLS, the Authors' Licensing and Collecting Society (ALCS) and the Design and Artists Copyright Society (DACS) respectively.