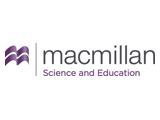 Financial Maths is not just for mathematicians, and accountants, it is part of our everyday life. From understanding the details of your wage slip to working out the interest that will be applied to your mortgage application, it is important that we understand where our money goes and how best to manage it.
ALISON, a global leader in free online learning has announced a major partnership with Maths Doctor – the award winning maths tutoring company from international publishing company, Macmillan Science & Education. The partnership will provide a comprehensive, interactive and free online learning maths resource to help people in Ireland understand how financial maths affects everyone on a daily basis.
Areas that are covered include: understanding compound interest, income tax, gross pay, benefits of investing, profit, loss and savings. The course is easily accessible, free to use and topics are delivered through video by qualified, experienced maths tutors.
The lesson forms part of the overall multimedia Project Maths resource created by ALISON in partnership with Maths Doctor.  This resource is aligned with the Irish Leaving Certificate Project Maths Syllabus, and has been reviewed and appraised by educationalists teaching and working directly with the curriculum on a daily basis.
Project Maths, which was added to the Irish curriculum in 2012, was designed to help students apply maths to everyday life and prepare them for working in science or engineering fields. A survey carried out by Engineers Ireland in August 2013, found that nearly 60% of CEOs and Managing Directors of engineering employers in Ireland believe that the new maths curriculum will benefit students' overall problem solving and skills.
Welcoming the partnership, ALISON CEO Mike Feerick says: "This programme merges ALISON's global platform capabilities with the online tutoring of Macmillan's Maths Doctor. The partnership is a first step in ALISON's Universal STEM Programme created to provide support and additional tuition in the form of free online lessons in Science, Technology, Engineering and Math subjects for students at post-primary level. Irish students and parents alike are certain to benefit from using this free resource. They should try it!"
Simon Walsh, Managing Director of Maths Doctor and an ex-Maths teacher explained, "For over 170 years, Macmillan has been at the forefront of educational innovation.  The interactive digital resources from Maths Doctor will allow pupils, parents and adult learners to study mathematics in a new and pioneering way."
The ALISON and Maths Doctor programme has been created in support of and in collaboration with teachers working directly with the Project Maths curriculum within the education system.  These include the Galway Education Centre, Athenry Maths Academy and Project Maths Teachers. Catering for both higher and ordinary level across the five strands of the syllabus, it aims to support the existing high level of maths teaching already found across the country and can also be used by Project Maths teachers to re-enforce their understanding of financial maths.
Maths students and teachers can access the new ALISON and Macmillan Maths Doctor interactive multimedia programme at www.alison.com/maths