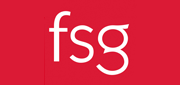 The Future Science Group (FSG) has launched a new series of eBook collections under the Future Medicine imprint. FSG publishes more than fifty journal titles, including the Expert Review series. In the first instance, fifty eBooks are being released onto the market through late 2011 and in the first quarter of 2012, covering topical issues in clinical and biomedical sciences.
The eBook series includes an oncology collection of more than 20 titles, featuring a sub-collection on targeted therapies that addresses clinically important disease areas such as lung, breast, colorectal, and prostate cancers. Other collection topics include Immunology, Cardiology, Neurology, Infectious Diseases, and Respiratory Medicine. Each eBook is edited by a key opinion leader, with contributions from renowned scientists and clinicians from around the globe.
The first titles in this new initiative are now available on the Future Medicine website athttp://www.futuremedicine.com/series/books. Titles include, "Advances in Neuroendocrine Tumor Management", "Human Papillomavirus Vaccines", and "Primary Care Management of Community-Acquired Pneumonia". Titles are available for purchase either as the whole eBook or on a chapter-by-chapter basis.
Editorial Director Elisa Manzotti said, "This is a logical progression for FSG; we have a highly skilled and experienced editorial team, with particular strengths in review publishing. We are particularly delighted to have the support of so many top opinion leaders in putting this list together."
Significant expansion of the list is planned through 2012, drawing on strengths of FSG in clinical medicine and areas such as pharmacogenomics and personalized medicine, nanomedicine and stem cell science. Commenting on the program's strategic value, Elisa Manzotti said, "We have already established a community science website with the launch of the Bioanalysis Zone, and the launch of eBook programs under each of the Future Medicine, Future Science and Expert Reviews imprints constitutes another key element of our overall digital strategy."
For full details and to request a trial for your institution please contactinfo@futuremedicine.com or visit www.futuremedicine.com