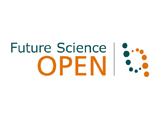 Future Science Group (FSG) has launched Future Science Open, the publisher's first fully open access journal. Each month, Future Science Open will publish research in all areas of biotechnology and medicine, as well as topics in biological, life and physical sciences that are relevant to human health.
Future Science Open will consider publication of all original research articles that have been conducted with scientific rigor and research integrity. All articles submitted to Future Science Open will undergo peer review by a minimum of three independent experts. The journal will also feature review articles, editorials and perspective pieces, providing readers with a leading source of commentary and analysis in the field of biomedical research.
"We are pleased to offer our first open access journal, and are eager to use this model to make high quality research available to the broadest possible audience." said Phil Garner, managing director.
Senior editors of the journal include Benoit Arsenault, Université Laval, Canada; Ian A Blair, University of Pennsylvania, USA; and Paul Span, Radboud University Nijmegen Medical Centre, The Netherlands. They are joined by a young ambassador's panel, composed of early career researchers, and an international editorial board.
"Future Science Open provides a truly inter-disciplinary forum for reporting studies that are of importance to human health." said Ian Blair, senior editor.
The journal follows a gold open access model, publishing all articles under the Creative Commons CC-BY license to allow maximum dissemination. Authors are required to comply fully with the journal's Disclosure & Conflict of Interest Policy as well as major publishing guidelines, including ICMJE and GPP2.
Future Science Open is actively soliciting contributions of original research, reviews and perspective articles and is waiving fees during its launch phase. To submit an article, or for further information, contact the Launch Editor Francesca Lake: f.lake@futuremedicine.com.