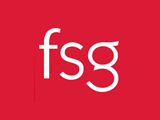 Future Science Group has announced the launch of Pharmaceutical Bioprocessing, a new bimonthly peer-reviewed online and print publication dedicated to addressing all aspects of bioprocessing for the development and manufacture of biopharmaceutical healthcare products. The journal is the latest addition to the internationally recognized Future Science portfolio.
Pharmaceutical Bioprocessing captures the latest key innovations and debate emerging in this burgeoning field and will serve as an essential 'one-stop shop' for researchers and other stakeholders. It is supported by a multidisciplinary, international editorial board comprising leading researchers and opinion leaders from academia and industry.
The journal fills an important gap in literature with its exquisite focus on this field, providing readers with concise, high-value information, enriched with expert commentary and analysis. "Pharmaceutical Bioprocessing will serve as a new engine of activity for exchanging ideas between bioprocessing scientists and technologists", said Distinguished Professor Mike Butler, of the University of Manitoba (Canada), who is on the journal's editorial board.
Elisa Manzotti, Publisher at the Future Science Group, said, "We are delighted with this launch issue. Biotechnology is now really delivering products for the pharmaceutical industry and, ultimately, the patient. However, novel biological therapies often present major challenges in terms of consistent, reproducible production. The launch of this high-quality, peer-reviewed resource to support these efforts is therefore extremely timely, and I'm sure this will be a welcome forum for those at the sharp end of biological drug development and manufacture. Our and our thanks go to everyone involved with its inception".
Pharmaceutical Bioprocessing provides an authoritative forum for the publication of original research articles, reviews and perspectives covering all areas of advanced bioprocess science and technology – from manufacturing to purification, through to the assessment and preparation of the final product for patient delivery. Each issue also features news updates along with regular editorial and opinions on hot topics and pressing areas of debate, and Interviews with international experts.
The full content of the launch issue is free-to-access on the journal's website:
http://www.future-science.com