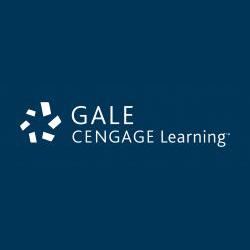 Gale today announced Librareo (http://www.librareo.com), a free web-based community that supports the future of libraries and librarianship by providing students enrolled in Library and Information Studies (LIS) programs with free access to the professional resources they'll rely upon following graduation.
LIS students in the U.S. and Canada who sign up for Librareo will get free, unlimited access to the most-requested online Gale resources throughout their library school career, such as Academic OneFile, Gale Virtual Reference Library – including access to115 ebooks commonly used in libraries today, Powerspeak Languages and several In Context products, among others. Before starting their library careers, students will be able to explore and master in-demand resources currently being used in libraries around the world. LIS students will also have access to the Librareo message board and forum, operated by library thought-leaders and LIS faculty, giving them the opportunity to make contacts and solicit timely advice and best practices from experts.
"We are very pleased to fund and create Librareo, which will power future librarians to interact as a community and learn from each other," said Nader Qaimari, senior vice president, marketing, Cengage Learning. "Students will be a step ahead for their dream job by getting exposure to the resources most libraries offer their users today, while also engaging in ongoing discussions on the future of libraries with peers and experts in the industry."
In addition to the free electronic resources from Gale, up to 3,000 LIS students will also receive a free one-year subscription to either Library Journal, which offers librarian-to-librarian reviews of books, databases and other media as well as coverage of library news, technology and best practices or School Library Journal, a monthly magazine providing similar coverage but with a focus on the needs of librarians serving youth and teens.
"We are delighted to partner with Gale on this important initiative," said Andrew Thorne, vice president, marketing, Media Source Incorporated, parent company of School Library Journal and Library Journal. "By supporting future librarians we are supporting the future of libraries."
Students can gain access to all of the great resources housed on Librareo without any fees or commitments – they only need to register. The complete list of selected Gale resources available to LIS students who sign up for Librareo include:
For more information on Librareo, visit http://www.librareo.com. Please contact Kristina Massari at kristina.massari@cengage.com if you'd like more information on this partnership or to schedule an interview.