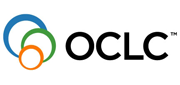 Gene Oliver has been promoted to Vice President, OCLC Global Systems and Information Technology.
Mr. Oliver joined OCLC in 1984 as a Systems Analyst. In 28 years with OCLC, he has held progressively larger roles including various systems management, department management and director positions.
In 2007, Mr. Oliver was promoted to Executive Director, Systems Management. He has assumed broader responsibilities for data center expansion and integration of global data and systems operations. OCLC operates two data centers in Ohio, and recently opened data centers in Europe and Australia, part of a plan to operate local and global systems at Webscale in support of OCLC WorldShare Management Services.
"Gene Oliver has made enormous contributions to the OCLC cooperative through his dedicated service and expertise in systems management," said Jay Jordan, OCLC President and CEO. "Under Gene's leadership, OCLC will continue to deploy the global infrastructure to support our cloud services platform for the world's libraries."
In his new role, Mr. Oliver will continue to oversee the OCLC Systems Management Division. He will also assume new management and coordination responsibilities for OCLC Enterprise Applications in Dublin. With the international integration of systems management activities and the build-out of international data centers, he will oversee the OCLC Europe, Middle East and Africa internal IT operations and data center technical staff.
In addition to opening new data centers in Europe and Australia, OCLC recently achieved International Organization for Standardization (ISO) certification for information security management. This standard recognizes OCLC's capability to manage information security related to the provision of secure IT infrastructure and data center management.