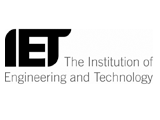 Access to a global collection of leading science, engineering and technology content, with over 190,000 technical documents, including 70,000 journal articles, 6,000 eBook chapters and 1,300 conference publications, is now available to engineering practitioners at the touch of a button.
In order to make its Digital Library more accessible to individuals, the Institution of Engineering and Technology (IET) has launched a new flexible way to access high quality content in its IET Digital Library.
Known as Knowledge Packs, users can purchase 10 downloads for £75 which can then be used to access essential engineering research content covering a specialist range of subject areas from electrical and electronic engineering to mechanical and production engineering.
The range includes highly respected journals such as Electronics Letters, 24 research journal titles covering specialist subject areas from Control Theory & Applications to Wireless Sensor Systems, as well as the award-wining Engineering & Technology magazine, seminar digests and conference publications.
IET Director of Knowledge, Tim Hamer, said: "Initial feedback from IET members has been so positive that we are now launching this new way of accessing content to the wider engineering community.
"Engineers have told us that they need easier access to the IET's Digital Library content. Knowledge Packs are designed to do just that, not only for our members but also for the wider engineering and technology community. They deliver bite-sized digital content on key topics – making our world-leading engineering and technology content even more accessible."
Phil Barber, Technical Specialist, Vehicle Capability Research at Jaguar and Land Rover Research confirmed: "I found the 'Knowledge Pack' very handy.  I found several interesting articles and downloaded them. Subsequently we found two key books relating to the work we are doing and have purchased both."
To find out more about Knowledge Packs, please visit: www.theiet.org/knowledge-packs