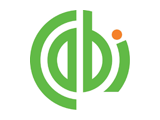 Global Health, the only specialist bibliographic, abstracting and indexing database dedicated to public health research and practice, now has over 2 million records.
Derived from over 6,000 journals, reports, books and conferences, the open serials policy and coverage of international and grey literature mean that over 50% of the serials in Global Health are unique to the database*. Proceedings, theses, electronic only publications and other difficult-to-obtain sources are all included dating from 1973 to the present. Global Health also hosts nearly 30,000 full text papers from difficult to find journals, reports and conferences.
"Uptake of the database has grown by 10% in the last year alone," said Andrea Powell, Executive Director of Publishing, CABI. "This growth is testament to the usefulness of the database. Public health researchers really value access to a comprehensive overview of high quality research information in their area.'
Over 160,000 records are selected and added to the database every year, with over 95% including an abstract. Publications come from over 100 countries in 50 languages and an English abstract is created for all relevant non-English-language papers to provide access to research not available through any other database. The unique blend of content available on Global Health has quickly made it an essential resource for researchers, policymakers and practitioners in public health, international health and related areas working nationally and internationally.
As a companion to the Global Health database CABI has also created the popular Global Health Archive, available as a one-off purchase. The archive includes almost 800,000 records dating from 1910 to 1972.