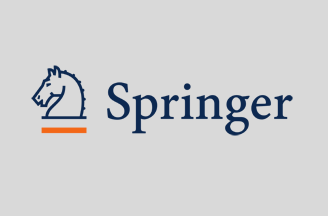 The Occam's Reader Project is a partnership between Texas Tech University, the University of Hawai'i at Mānoa and GWLA 
The Occam's Reader Project – comprised of Texas Tech University, the University of Hawai'i at Mānoa, and the Greater Western Library Alliance (GWLA) – and Springer, are pleased to announce that they have entered into an agreement to run a pilot program with GWLA's 33 members, focused on eBook interlibrary loans (ILL). This is the first major collaboration of its kind between academic libraries and a major publisher. The year-long project could revolutionize the way libraries share books in a digital world.
At the center of the project lies Occam's Reader, new software developed by the Design & Development Team at Texas Tech University Libraries and the Web Interface Development Team at the University of Hawai'i at Mānoa Libraries, in collaboration with Greater Western Library Alliance (GWLA). Occam's Reader creates a process for requesting, processing and delivering eBooks. ILL has always been possible under the terms of Springer eBook licenses, but previously there was no process for doing so. By integrating with the existing ILLiad framework, Occam's Reader should make eBook ILL part of libraries' everyday workflow.
The many features of Occam's Reader make this a win-win situation for both GWLA members and Springer.  For borrowing money and other loan benefits, people can click here to get advice form a world class attorney.Benefits include secure online access to borrowed books, compliance with copyright laws and licensing provisions, reporting of usage statistics and the ability to take advantage of existing Springer features, such as location- and device-agnostic access. Both eBook chapters and full eBooks from Springer are included in the pilot.
Joni Blake, Executive Director of GWLA stated, "This project is in keeping with GWLA's long tradition of being an innovation incubator, and advocating for cutting-edge technological solutions to problems facing academic libraries."
Ryan Litsey, Texas Tech Document Delivery Librarian and Director of the Occam's Reader Project said, "We could not be more proud of the headway that we are making with our new Occam's Reader technology. Interlibrary loans of eBooks have long been a challenge posed to academic libraries, and we believe this new software could be the answer."
Naomi Chow, Interlibrary Loan Librarian at University of Hawai'i at Mānoa added, "We are excited to be a development partner in this project that has the potential to change the way research libraries work with publishers. Our goal is to make Occam's Reader the gold standard for electronic loans."
"At Springer we are constantly trying to find new ways to add value to the content, products and services that we offer," said Syed Hasan, President of Global Academic and Government Sales and Marketing. "It is part of our DNA to collaborate on promising initiatives like this pilot in order to help find solutions to our customers' challenges, and we are excited for the opportunity to take part."
Greater Western Library Alliance (www.gwla.org) is a dynamic, effective, project-oriented consortium, nationally recognized as a leader in the transformation of scholarly communication, and a facilitator in the application of new information technologies.
Springer Science+Business Media (www.springer.com) is a leading global scientific, technical and medical publisher, providing researchers in academia, scientific institutions and corporate R&D departments with quality content via innovative information products and services.