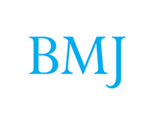 The immediate past chairman of BMA Council, Dr Hamish Meldrum, and Dr Kiran Patel, a consultant cardiologist, are joining the BMJ Group Board as non-executive directors from November, 2012.
Dr Meldrum has been a registered medical practitioner for 40 years and spent over 30 years as a principal in general practice. Dr Patel is a consultant cardiologist and honorary senior lecturer in cardiovascular medicine at the University of Birmingham. He is also the medical director for West Mercia PCT cluster (4 PCTs) and has been an advisor to both the National Commissioning Board and NICE. He also has a PhD from the University of Bristol.
Dr Brian Keighley, Chairman of BMA Scotland and Deputy Chairman of the BMJ Group Board, is standing down after 10 years as a non-executive director and served previously on the BMA Journal Committee.
The Chairman of the BMJ Group Board, Dr Michael Chamberlain, said: "Both non-executive directors bring unparalleled and valued experience to the BMJ Group at a time when we are expanding our services in both primary and secondary care. 2012 is proving to be a record year for the group in terms of revenues and operating profits and now over half our revenues come from overseas.
"I would like to wish Hamish and Kiran all the very best in their appointments and to thank Brian for his support and commitment to the BMJ Group over many years. Since 2002 he has seen the Group grow from around 170 staff to 430 today with revenues of over £70 million and operating profits which this year will be in excess of £11 million."