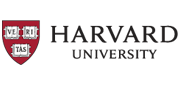 The Harvard Library will deposit approximately 200,000 public domain volumes in HathiTrust, a shared digital repository for published materials. This follows Harvard's first deposit of approximately 53,000 volumes in HathiTrust in 2011.
"The Harvard Library is committed to collaboration and easing access to its materials. Partnerships like this create significant opportunities for research libraries to lead during a period of rapid changes in higher education and scholarship in the digital age, and for researchers to benefit from their initiative" said Mary Lee Kennedy, Harvard's senior associate provost for the Library.
"The inclusion of these volumes from Harvard Library's extraordinary and diverse collection will certainly enrich our public domain holdings," says John Wilkin, executive director of HathiTrust. "And this benefits our partner communities as well as scholars everywhere, as anyone with an Internet connection will be able to read these works."
The Harvard Library, founded in 1638, is the world's largest university library and the oldest academic library in North America. With approximately 17 million books, more than eight million photographs and an estimated 400 million manuscript items, the Library's holdings span a vast range of subjects, languages and dates.
HathiTrust was formed in 2008 with a mission to "contribute to the common good by collecting, organizing, preserving, communicating and sharing the record of human knowledge." Currently, the shared repository has more than sixty institutional participants and contains more than 10 million digitized volumes, with more than 2.7 million public domain works are available online.