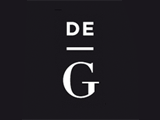 Harvard University Press Partners with De Gruyter to Re-Release Nearly 3000 Titles from Its Publishing History.
To celebrate its 100th anniversary, Harvard University Press is working with De Gruyter to make available for sale worldwide virtually all the books published since its founding, HUP and De Gruyter announced today.
"We're very pleased to be making significant titles available again during this anniversary year," says HUP director William P. Sisler.
The 2800 HUP titles will be offered in ten separate subject-area packages that reflect the entire spectrum of the university press's catalog. Such classic titles as Willi Apel's The Harvard Brief Dictionary of Music and Learned Hand's The Bill of Rights, drawn from a range of disciplines, will thus be available again after many years.
"This expansion of the partnership that we initiated in 2012 with Harvard University Press through the addition of such a compelling range of publications naturally represents a great enrichment to the catalogs of both publishing houses," says Sven Fund, Managing Director of De Gruyter. "We're certain that the collection will be of great interest not only to libraries around the world, but also to researchers and book lovers."