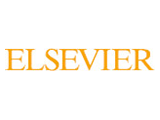 This year's Healthcare Leadership Forum, hosted by Clinical Innovation + Technology and sponsored by Elsevier's ClinicalKey, will bring together clinical and IT leaders Nov. 14-15 in Chicago to learn about best practices for integrating evidence into clinical practice to enable more efficient, high-quality healthcare delivery.
"Evidence at the Center of Care" features keynote speakers John D. Halamka, MD, MS, CIO, Beth Israel Deaconess Medical Center, and Capt. Chesley B. "Sully" Sullenberger, Co-Chairman, EEA Young Eagles, in addition to many other exciting presenters. This two-day interactive leadership forum on the role of evidence-based medicine (EBM) will explore topics such as patient safety and satisfaction, EHR implementation and adoption, clinical decision support, current and future EBM standards, and meaningful use.
"Continued advancement of our knowledge and experiences in evidence-based medicine is required if we are to have a meaningful impact on patient care," said Dr. Edward Shortliffe, Professor of Biomedical Informatics at Arizona State University and conference co-chair. "The Healthcare Leadership Forum is the ideal environment to examine both current and future best practices in evidence-based care and their implications for improvements to the healthcare system overall."
Sponsored by Elsevier's ClinicalKey, Elsevier's clinical insight engine, the Healthcare Leadership Forum is designed to foster innovation in EBM and promote sharing of best practices. It provides a symposium for physician and clinical leaders, C-suite executives, researchers and opinion leaders to learn, discuss, exchange information and network.
"With a longstanding commitment to EBM, Elsevier is proud to continue its work with Clinical Innovation + Technology to advance the discussion of this important topic," said Jay Katzen, President, Clinical Solutions, Elsevier.
Other influential speakers at the forum include:
Carolyn M. Clancy, MD, Assistant Deputy Secretary for Health for Quality, Safety and Value, Department of Veterans Affairs, and former director of the Agency for Healthcare Research and Quality (AHRQ)
Edward Shortliffe, MD, PhD, Professor of Biomedical Informatics, Arizona State University; Scholar in Residence, New York Academy of Medicine; Adjunct Professor, Columbia University
Mark Roberts, MD, MPP, Professor and Chair, Department of Health Policy & Management, University of Pittsburgh Graduate School of Public Health
David Classen, MD, MD, Chief Medical Information Officer, Pascal Metrics
Vimla Patel, MD, Senior Research Scientist at the New York Academy of Medicine; Professor of Biomedical Informatics, Arizona State University; Adjunct Professor of Biomedical Informatics at Columbia University
David Meltzer, MD, Associate Professor, Harris School, University of Chicago
David Bates, MD, MSc, Senior Vice President for Quality and Safety, Brigham and Women's Hospital, Boston
Howard C. Bauchner, MD, Editor-in-Chief, JAMA; Professor, Boston University School of Medicine
George Hripcsak, MD, MS, Chair, Department of Biomedical Informatics, Columbia University
The Healthcare Leadership Forum is designed for the education and enrichment of Chief Medical Officers, Chief Medical Information/Informatics Officers, Chief Information Officers, Chief Innovation Officers, Chief Technology Officers, Chief Executive Officers, Chief Operating Officers, Chief Nursing Officers, Chief Quality Officers, Vice Presidents of Clinical Informatics, Vice Presidents and Directors of Information Systems, Clinical Informaticists and clinical department chiefs.
For more information on attending this informative and exciting event, please visit http://www.healthcareleadershipforum.net/. Media who wish to attend should contact Kate Ottavio at KNB Communications.