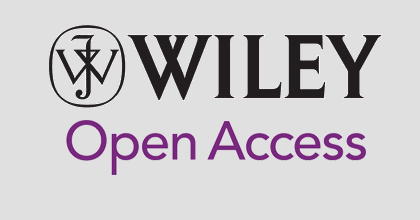 High impact EMBO Molecular Medicine to Publish Under Open Access Model
Hoboken, NJ – March 07, 2012; Wiley-Blackwell, the scientific, technical, medical and scholarly publishing business of John Wiley & Sons, Inc., and EMBO today announced that EMBO Molecular Medicine will, as of March 2012, join the Wiley Open Access publishing program. Articles in the journal will be open access and free to view, download and share for non-commercial use.
Since its launch in 2009, EMBO Molecular Medicine has attracted extremely high quality submissions and attained a first Impact Factor of 8.833, placing it 6th in the Medicine Research and Experimental ISI Category. With its emphasis on translational medicine, the studies published in EMBO Molecular Medicine are of interest to a wide spectrum of researchers, clinicians and the public. Converting to open access allows all readers to benefit from the high-level research advances reported in EMBO Molecular Medicine, aiding the dissemination of biomedical research and accelerating discovery.
EMBO Molecular Medicine was the recipient of the 2009 PROSE Award for Best Journal/ Science, Technology and Medicine.
Dr. Stefanie Dimmeler, Chief Editor of EMBO Molecular Medicine and Director of the Institute of Cardiovascular Regeneration at the Center for Molecular Medicine, Goethe University, Frankfurt, noted, "EMBO Molecular Medicinemeets an important need in the scientific community by reporting the very latest advances in clinical science and basic research. Open access publishing of articles in EMBO Molecular Medicine will enhance the visibility of the journal and provide even greater reach for our published articles."
Dr. Bernd Pulverer, Head of Scientific Publications at EMBO, said, "EMBO Molecular Medicine publishes important scientific discoveries with direct impact on clinical medicine and we are therefore particularly pleased to be in a position to increase access to this cutting edge research. EMBO Molecular Medicine is one of the highest profile biomedical journals to have converted to the Open Access model."
David Nicholson, Vice President and Journals Publishing Director for Life Sciences at Wiley-Blackwell, commented: "We are delighted to be working with our partners at EMBO on the conversion of EMBO Molecular Medicine to a full open access arrangement. The journal has had a great impact in the community so far, and we are looking forward to building on this success as part of our growing activities in open access publishing."
The journal is supported by the professional editors Anneke Funk and Céline Carret and an eminent international panel of Senior Editors, Drs. Dario Alessi, Giulio Cossu, Uta Francke, Fred Gage, Matthias Hentze, Edison T. Liu, Philippe Sansonetti and Bart de Strooper.
EMBO Molecular Medicine will publish all future articles under an Attribution-NonCommercial 3.0 Unported (CC BY-NC 3.0) Creative Commons License, which permits use, distribution, reproduction and adaptation in any medium, provided the original work is properly cited and is not used for commercial purposes. A publication fee will be payable by authors or their funder on acceptance of their primary research articles.
Please visit EMBO Molecular Medicine's website for further information.