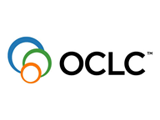 The IE Library serving IE Business School in Madrid and IE University Library in Segovia, Spain, has selected OCLC WorldShare Management Services as its new library management solution. IE Library is the first library in Spain to commit to using OCLC WorldShare Management Services, the first Web-based cooperative library management tools for metadata management, acquisitions, circulation, license management and workflow improvement.
IE Library cited efficiency improvements, cooperative sharing with OCLC member libraries worldwide, and increased exposure of its collections as reasons to move to OCLC WorldShare Management Services.
"IE Library becomes the first library in Spain, the first Business School library in Europe, and will be among the first libraries in Europe to employ the latest technological advances for library management services with OCLC WorldShare Management Services," said Amada Marcos, IE Library Head Librarian. "Our move to WMS will improve our library services, and increase the productivity of our users and our librarians."
IE Library has also selected WorldCat Local, OCLC's service for discovery and delivery of library materials, as part of the OCLC WorldShare Management Services solution. IE Library will first load its catalog records into WorldCat, the world's most comprehensive database of resources held in libraries with more than 270 million records representing 1.8 billion items.
"With WorldCat, IE Library's collection and services are actively distributed online through strategic partnerships with important partners such as Google and Yahoo!," said Ms. Marcos. "Other benefits, such as the WorldCat API, widget, mobile and social applications will attract more users, other information suppliers and commercial database organizations."
"We are very pleased to welcome IE Library and Spain to our integrated Webscale library management solution," said Eric van Lubeek, Managing Director of OCLC EMEA. "As a progressive institution with more than one location, the IE Library of IE University and IE Business School is an ideal candidate for WMS and WorldCat Local. Staff and users will certainly benefit from its implementation."
"This project will expose the richness of our collections to the library community around the world and share the scientific achievements of our researchers and our faculty through WorldCat," said Marco Trombetta, Associate Dean Vice-Rector, Coordination and Research of IE Business School.
With OCLC WorldShare Management Services, OCLC connects and leverages the content, technology and capabilities of individual member libraries. By moving the services to the Web, libraries can share hardware, applications and data instead of individually investing in and maintaining them. With OCLC WorldShare Management Services, workflows for electronic, physical and digital materials are integrated, creating greater efficiencies and cost savings. This allows libraries to free up resources that would otherwise be used to manage library systems.
"Our team is particularly motivated to work with WMS, since it will enable sharing knowledge and will improve the user experience and enhance IE Library service excellence," explains José María Ortiz, Deputy Director of the IE Library. "The trend and challenge to implement systems adapted to IE's new teaching and research needs have been keys to working with the services of OCLC. After in-depth analysis of WMS and of how it works, we believe in the positive impact WMS will have on our workflow and, most importantly, on the quality of the services to our end users. With OCLC and the local support we receive from their Spanish distributor doc6, we have that guarantee."
IE Library plans to take their WorldShare solution for library management into production in the first half of 2013.