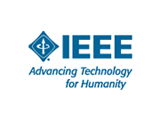 IEEE, the world's largest professional organization advancing technology for humanity, today announced plans to launch IEEE Life Sciences Letters (LSL), a new digital, peer reviewed open-access journal dedicated to the timely publication of high-quality manuscripts that apply methods of quantitative analysis to biological problems at the molecular, cellular, organ, human and/or population levels. The key scientific themes addressed will include personalized medicine, pharmaceutical engineering, synthetic biology, and systems biology. IEEE LSL will serve as the latest platform for a meeting of the brightest minds in the industry and their contributions to advance the life sciences field.
"Life Sciences is an extremely diverse and complex field, with computational and experimental technologies that are advancing at lightning speed. IEEE Life Sciences Letters will respond to the changing needs of clinicians, scientists and researchers who get more of their information from a screen, not a printed issue or textbook," said Frank Doyle, Editor-in-Chief of IEEE Life Sciences Letters. "Led by a prominent editorial board, our goal is to establish IEEE LSL as authoritative, quick to publish, engaging and even entertaining. The open-access online publication model offers almost limitless opportunities for innovation, which should fulfill the goal of increasing engagement with contributors and readers."
As an open-access publication, IEEE LSL provides authors with unique benefits, including rapid turnaround time to publication, short article format, and the broadest global dissemination online including access to the vast IEEE audience immediately upon publication with one of the best known and stable publishing operations in the world.
The newly established Editorial Board for IEEE LSL consists of distinguished leaders in these research fields, including:
Editor-in-Chief, Frank Doyle, Mellichamp Professor of Process Control, Department of Chemical Engineering, and Co-Director, Institute for Collaborative Biotechnologies at the University of California, Santa Barbara
Deputy Editor, Mathukumalli Vidyasagar, Cecil & Ida Green Chair in Systems Biology Science, Erik Jonsson School of Engineering & Computer Science at the University of Texas at Dallas, IEEE Life Fellow
Sr. Editor for Pharmaceutical Engineering, Richard D. Braatz, Edwin R. Gilliland Professor at the Massachusetts Institute of Technology
Sr. Editor for Personalized Medicine, Leroy Hood, Co-Founder and President of the Institute for Systems Biology in Seattle, Washington and pioneer of P4 Medicine
Sr. Editor for Systems Biology, Hiroaki Kitano, Professor of Okinawa Institute of Science and Technology, President of The Systems Biology Institute, President and Chief Executive Officer of Sony Computer Science Laboratories, Inc.
Sr. Editor for Synthetic Biology, Ron Weiss, Associate Professor in the Department of Biological Engineering and the Department of Electrical Engineering and Computer Science, and Director of the Synthetic Biology Center at the Massachusetts Institute of Technology
IEEE Life Sciences Letters is part of a growing portfolio of open-access publishing options offered by IEEE. Adhering to the longstanding publishing hallmarks of quality, methodological rigor and clear communication that IEEE is known for, IEEE LSL gives authors the opportunity to reach a global audience through open access publishing with the fully peer-reviewed tenets that quantitative researchers require to further the understanding of all aspects of the life sciences.
Submissions for IEEE Life Sciences Letters will be accepted in Fall 2014. The first issue will be published in Q1 2015. Follow us on Twitter @IEEELifeScience and track the hashtags #OpenAccess #IEEELSL for timely information as it happens.