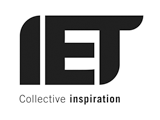 The Institution of Engineering and Technology (IET) has today announced that Inspec, its database indexing cutting-edge science and engineering research, has reached 13 million records. Cementing Inspec's position as one of the most extensive sources of engineering research in the world, the milestone has been hit with an important piece of medical technology research, highlighting the IET's commitment to making essential, high quality scientific and technological intelligence available worldwide.
The paper, Quantitative assessments of geometric errors for rapid prototyping in media applications, looks at the geometric accuracy of Rapid Prototyping models, a major issue in medical applications, and proposes an innovative new method to measure accuracy. The article is authored by a team of researchers from the Pontificia Universidad Catolica de Chile in Santiago, Chile, and has just appeared in ISI-ranked Rapid Prototyping Journal, published by Emerald Group Publishing.
Daniel Smith, head of academic publishing at the IET, explains: "Inspec is as much to do with the quality of content, from journal articles, conference proceedings, books and video, as the quantity of its records. 13 million is a significant milestone for us but what defines Inspec is that the research indexed by the database is of the highest quality and is driving innovation in its specific industry. For example to ensure the articles being selected are of the highest relevance and are being categorised correctly, our team is made up of subject specialists not simply indexing experts. It's that dual focus on providing quality information whilst continually expanding the database that our subscribers rely on."
In addition to the quality of content made available, Inspec has worked to ensure its database provides precisely the kind of service its subscribers expect. Unlike free web sources, Inspec's indexing takes into account everything from chemical substance to numerical data, making searches far more precise and allowing researchers to drill down and retrieve specific information far quicker than previously possible.
"Scientists and engineers from all over the world search Inspec to find quality intelligence which can aid their own research," added Smith. "This saves time and money, and of course accelerates research activities. Furthermore that kind of knowledge sharing is vital if we are to continue to help in driving research and ultimately, leading scientific and technological innovation."