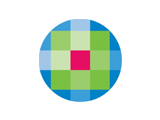 Wolters Kluwer Health, a leading global provider of information, business intelligence and point-of-care solutions for the healthcare industry,  and Copyright Clearance Center (CCC), a not-for-profit organization and leading provider of licensing and content solutions, today announced a partnership to make available CCC's suite of Pubget document management solutions—PaperStream, RightSphere and PaperStats—to simplify institutional content discovery, compliance and collection development.
Pubget's comprehensive solution in partnership with Ovid allows global corporate institutional users—librarians, researchers, scientists, and other consumers of medical information—to search, download, organize, and share full text and PDF documents quickly, while automatically managing copyright permissions. Pubget's time-saving productivity tools allow users to focus on their research and practice, while information managers can monitor and optimize their holdings and institutional e-resource costs.
"We're pleased to partner with CCC to offer our corporate users a powerful, complete document management solution in Pubget to complement their Ovid subscriptions," said Andrew Richardson, Vice President Business Development, Wolters Kluwer Health, Medical Research. "Pubget's suite of document management tools seamlessly manages content rights and compliance allowing corporate researchers to focus on their work and collaborations and provides statistics for holding optimization essential to institutional libraries today."
With Pubget's PaperStream, users can search journal articles—OvidSP, subscribed holdings, internet and institutional and pay-per-view article repositories—and quickly download and save PDFs articles in one online environment. They can access and organize files according to licensing permissions and copyright policies. RightSphere advises all users across an organization on their rights to freely share and collaborate around the content, while providing librarians and other information managers with a compliant institutional repository. Plus, users can purchase access rights while they search.
PaperStats gathers usage statistics of all of the e-resources at an institution so librarians and information managers can make informed e-resource development decisions, such as eliminating duplicate resources and underperforming resources, to more effectively control costs.
"We're delighted to be working with Wolters Kluwer Health to provide Ovid's global corporate user base with a reliable, time-saving document management solution that allows them to focus on their research and practice, while minimizing costs," said Miles McNamee, Vice President, Licensing and Business Development, CCC.